Swimmer at Harvard-Westlake School Dies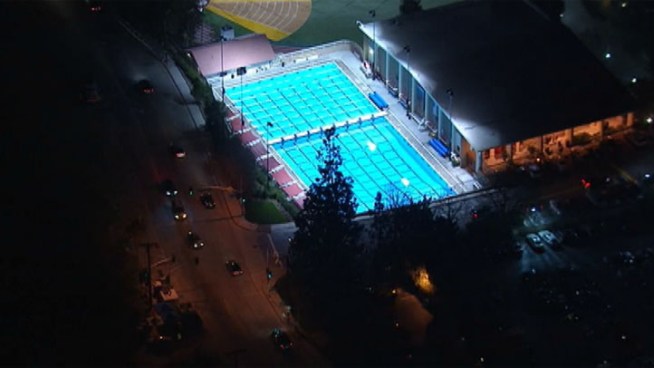 Beverly White
The Los Angeles County Coroner confirms that a death investigation is under way after a possible drowning at Harvard-Westlake School. Beverly White reports from Studio City for the NBC4 News at 11 p.m. on Friday, Feb. 22, 2013.
A 16-year-old male swimmer died Friday after being hospitalized from the Harvard-Westlake School in Studio City, police said.
A cause of death was not released, but police said the student had some sort of medically related incident while in a pool shortly after 4 p.m.
The teen was transported by the Los Angeles City Fire Department to Sherman Oaks Hospital, where he was pronounced dead.
A school assembly was reportedly scheduled for Monday morning, according to the Los Angeles Times.