Hermosa Beach Offering Free Downtown Parking Through January
The city has decided to extend its holiday parking program, which allows visitors to park for free at the silver meters for up to three hours.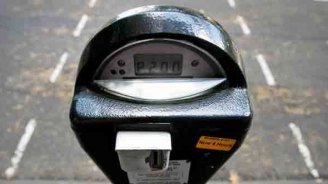 It's a very happy new year for drivers in the South Bay.
The city of Hermosa Beach has extended its free parking program in downtown through the end of January, according to the Daily Breeze.
Visitors to downtown Hermosa Beach can park for free for up to three hours at all silver parking meters.
The free parking was initially offered in December as a way to encourage visitors to downtown. The Hermosa Beach City Council has offered free holiday parking for the last three years.
READ: Group Looks to Change LA Parking Enforcement
"Holiday free parking is another way for us to welcome visitors and encourage residents to enjoy great shopping and dining in Hermosa Beach," said Mayor Michael DiVirgilio in a press release.
The parking extension may even help improve business in downtown, according to Maureen Hunt, executive director of the Hermosa Chamber of Commerce and Visitors Bureau.
READ: CA Lets Drivers Park at Broken Meters
"During the winter, especially after the holidays, the downtown merchants are very slow and anything that can be done to help improve business is very much appreciated," Hunt told The Daily Breeze.
The City Council is also considering a pilot program that would offer free parking on weekdays during slower parts of the year.