Driver "Devastated" After Striking 3 Children, 2 Adults Near School
A resident told NBC4 the driver indicated he had trouble braking at the intersection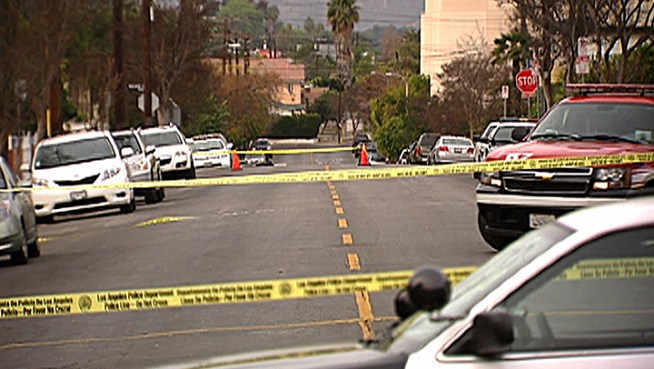 Patrick Healy
Three children and two adults walking to school on Friday morning were hit by an SUV when the 87-year-old driver allegedly ran a stop sign in Highland Park. Parents and neighbors are raising concerns about the absence of a crossing guard as a 10-year-old girl and her grandmother remain in critical condition. Patrick Healy reports from Highland Park for the NBC4 News at 5 p.m. on Friday, Jan. 24, 2014.
Five family members were injured Friday morning when the driver of a SUV crashed into the pedestrians at an intersection near a Highland Park elementary school.
The injured family members include a child and grandmother in critical condition.
The crash occurred at a crowded intersection near Yorkdale Elementary School, 5657 Meridian Street (map). The victims included three children -- two third-graders and a fifth-grader at the school -- the grandmother and the mother of the children, according to the Los Angeles County Sheriff's Department.
A resident told NBC4 the 87-year-old driver of the vehicle said his foot "got stuck" and he could not brake. The driver remained at the scene after the crash.
"He stopped in the middle of the street, and he was just devastated," Wilson Caraman said. "He just kept saying it over and over, 'I can't believe this happened.'"
Aerial video showed at least two individuals being transported on stretchers to ambulances. A triage area was set up at the intersection to treat patients.
An official with Yorkdale Elementary School confirmed that students were involved in the crash.
The intersection is not controlled by a crossing guard.