Child Killer Joseph Edward Duncan III Pleads Guilty
Tuesday, Mar 15, 2011 | Updated 5:00 PM PDT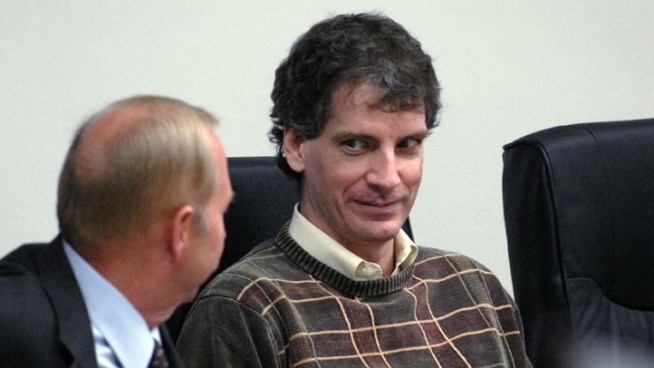 Getty Images
Oct. 16, 2006: Joseph Edward Duncan III (right), listens to his public defender, John Adams (left), during a plea agreement and sentencing hearing in the courtroom of the Kootenai County Jail in Coeur d' Alene, Idaho.
A condemned child killer pleaded guilty Tuesday to the murder of a 10-year-old Beaumont boy and will be sentenced to life in prison without the possibility of parole.
Joseph Edward Duncan III, 47, has already been sentenced to death for the killings of an Idaho boy and three members of his family. He could have faced another death sentence for the killing of 10-year-old Anthony Martinez in 1997.
"The district attorney agreed to a sentence of life without the possibility of parole," Riverside County District Attorney's office spokesman, John Hall, told the Los Angeles Times.
Defense attorneys proposed the plea deal last week, but prosecutors were given until Tuesday to decide whether to accept it.
Duncan will be sentenced April 5.