Kidnapper in High-Profile "Alpha Dog" Murder Granted Parole
The kidnapping and murder of 15-year-old Nicholas Markowitz inspired the movie "Alpha Dog."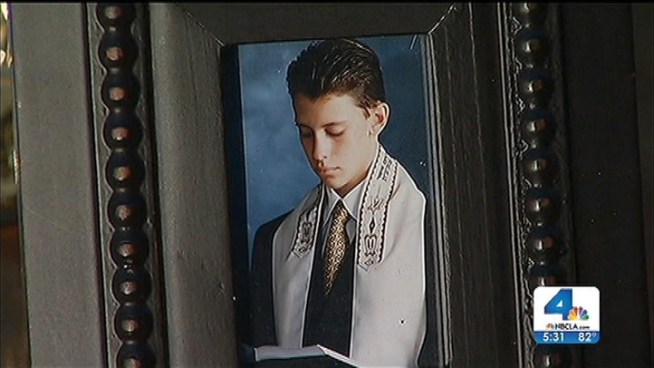 Patrick Healy
Jesse Rugge, a former accomplice of Jesse James Hollywood's former gang could be released from prison as early as next week. The gang is associated with the murder of fifteen-year-old Nicholas Markowitz. Patrick Healy reports for the NBC4 News at 5p.m. on October 18, 2013.
A man convicted of kidnapping a 15-year-old boy who was murdered over a drug debt is scheduled to be released Tuesday.
Jesse Rugge, now 33, was an accomplice of Jesse James Hollywood in the Aug. 2000 murder of San Fernando High School student Nicholas Markowitz, a high-profile case that inspired the movie "Alpha Dog."
Rugge kidnapped the teenager from a West Hills street and took him to Santa Barbara, where Markowitz was killed over a drug debt his half-brother owed to Jesse James Hollywood.
Despite Gov. Jerry Brown's recommendation that Rugge remain in prison, the California Board of Parole Hearings granted Rugge parole and scheduled his release from a Chino prison for next week.
The victim's mother, Susan Markowitz, expressed her dismay over the parole board's decision on Facebook.
"It just breaks my heart at the thought of the family reunion that will be taking place, one that I will never have," she said.
More Southern California Stories: