Leigh Steinberg Denies Bench Warrant Reports
The sports agent said the claims he missed a court hearing were news to him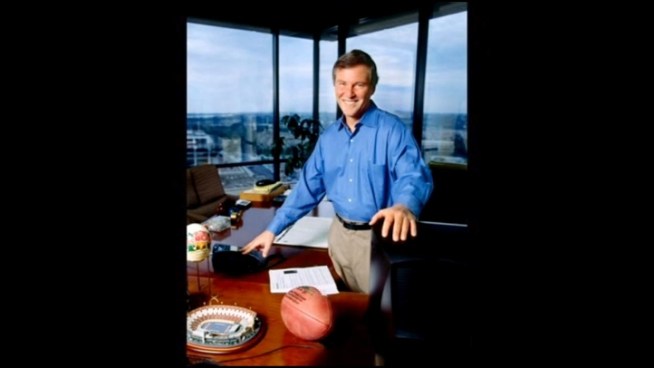 The real life sports agent who inspired the movie "Jerry Maguire" says, he is not hiding, or trying to dodge a court case. A bench warrant was issued for Leigh Steinberg when he missed a court appearance over a 1.4 million dollar debt. In an exclusive TV interview with Vikki Vargas, Steinberg admits he has amassed a lifetime of debt.
Despite reports that a bench warrant was issued for him last week, sports agent Leigh Steinberg said the warrant is news to him.
The OC Weekly reported Wednesday that the financially troubled superstar sports agent was subject to a bench warrant after he failed to appear in court for a hearing in Orange County. But Steinberg told NBC4 Wednesday he was totally unaware of any such warrant.
"I had a court hearing and asked my lawyer if he could get it pushed back. My attorney told me the hearing was postponed," said Steinberg. "I'm not running away from this. If for some reason my attorney missed it and there's a bench warrant out for me, I'd be very surprised."
Steinberg had been embroiled in financial disputes over the massive debts he owes — including rent, tax liens, credit card bills and more. He is reportedly being sued for $1.4 million for office rent owned to The Irvine Company.
The warrant was issued after Steinberg did not appear for court last week, according to the Orange County Superior Court. In most cases, a second hearing will be scheduled and authorities will arrest the debtor for a second failure to appear, according to the court.
"It is a policy of the Irvine Company not to comment on pending litigation," said attorney Brook Brandt, of Greenbaum Law Group.
One of Steinberg's creditors had complained in court papers filed Dec. 9 that it had been unable to reach the real-life inspiration for "Jerry Maguire," citing a "phalanx of security" around him.
"I don't have a security force," Steinberg told NBC4 on Wednesday night. "I'm easy to find."
Follow NBCLA for the latest LA news, events and entertainment: Twitter: @NBCLA // Facebook: NBCLA