Deadly Officer-Involved Shooting at Riverside Park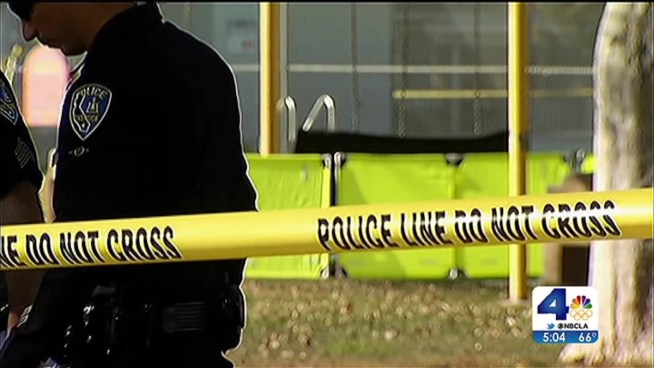 Bobbie Eng
Riverside police shot and killed a man at Arlington Park during a routine patrol. Police say the man allegedly pulled out a gun. Tena Ezzeddine reports for the NBC4 News at 5 p.m. Tuesday, Dec. 31, 2013.
A man in his 20s was shot and killed by police officers Tuesday at a Riverside park near a playground, authorities said.
Details about the exchange between the man and officers were scarce.
Police said they approached a man at Arlington Park located at 3860 Van Buren Blvd. in Riverside.
Authorities said the man pulled out a handgun and witnesses reported hearing up to five gunshots before the unidentified man fell to the ground
He was pronounced dead on scene.
Police said a handgun was found at the scene. Witnesses told NBC4 the man was homeless and often seen at the park.