Crash Kills Adult, 2 Minors in Pico Rivera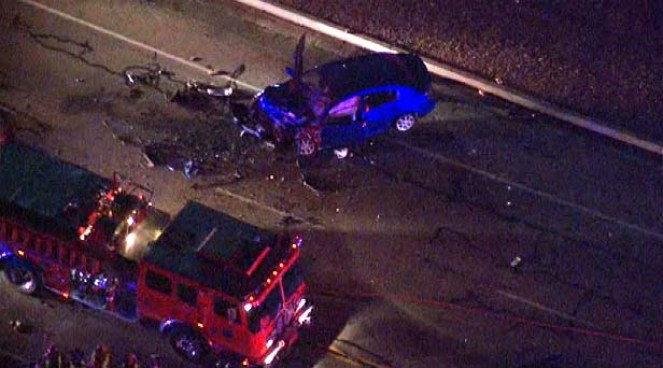 A blue sedan is seen mangled on June 13, 2013, at the scene of a two-car crash in Pico Rivera that left at least three people dead and several other people hurt.
A multi-car crash in Pico Rivera Thursday night killed an adult and two minors, and injured several others, the Los Angeles County Sheriff's Department said.
A car was speeding along the San Gabriel Parkway when it slammed into another vehicle about 8:42 p.m. near San Gabriel Parkway and Rose Hills Road, said Tom Richards, with the sheriff's department.
Four people were ejected from the cars. Three of them, an adult and two minors, were pronounced dead at the scene, Richards said.
Two minors suffered critical injuries, he said. Two adults, ages 18 and 67, suffered minor injuries.
Further details were not immediately available.