Monday, Feb 14, 2011 | Updated 7:25 AM PDT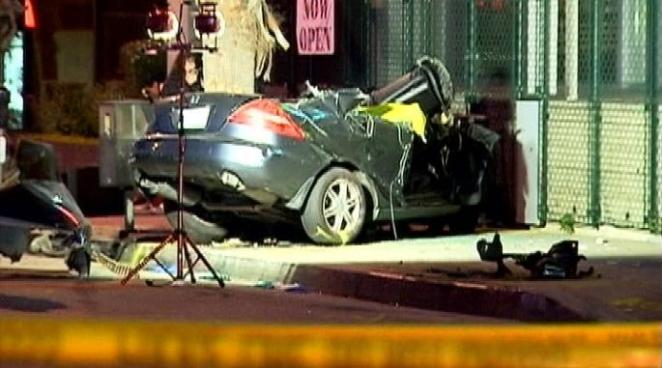 Santa Monica police on Sunday said officers found and took a statement from a driver who allegedly fled a fatal car race on Wilshire Boulevard.
Anupam Sanyal, 23, of Santa Monica, whose westbound car apparently sideswiped the other, died when his vehicle veered off the road and struck a palm tree on the north side of the Wilshire near 20th Street about 3 a.m., according to police and coroner's investigator.
The other car kept going, but police eventually found it abandoned and tracked down the registered owner. It was unclear if he or she was the driver.
Santa Monica police Sgt. Mario Toti said the person believed to be other driver was not arrested, but gave officers a statement about what happened. What the person might have said was not disclosed. The car was impounded as evidence.
Once traffic detectives finish their investigation, they will turn it over to prosecutors, who will decide what charges, if any, the driver who allegedly fled the scene will face.
Anyone who saw the cars racing or the wreck was urged to call police at (310) 458-8495.