Search Continues After Whittier-to-Norwalk Pursuit
While the pursued car was still moving, a man jumped out of the backseat and ran into a residential neighborhood.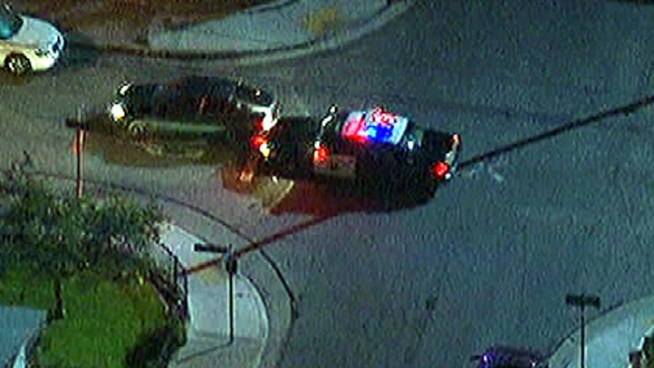 Two women were taken into custody after a Whittier-to-Norwalk pursuit Thursday night, but a man remained on the loose early Friday. Video broadcast Friday Dec. 28, 2012 on Today in LA.
Two women were in custody and police continued the search for a man in a Norwalk neighborhood after a pursuit that began in the Whittier area.
The driver exited the 91 Freeway in Norwalk and was forced to stop shortly after 11 p.m. near Pioneer and Alondra boulevards (map).
Aerial video showed two people taken into custody. Several officers with their guns drawn searched through alleys and yards for a man who jumped out of the pursued car and fled (pictured below).
Refresh this page for updates.