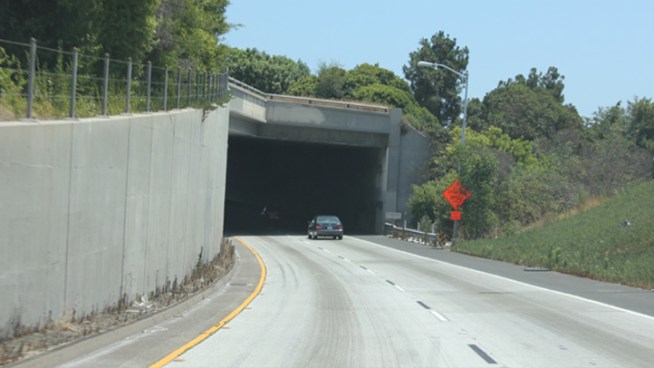 Ted Chen
The connector from the southbound 605 to the southbound 405 will be closed for two weeks starting Monday night so another carpool lane can be added to the ramp. Ted Chen reports from Los Alamitos for the NBC4 News at 4 p.m. on July 30, 2012.
Commuters taking the southbound San Gabriel River (I-605) Freeway between Long Beach and Seal Beach should plan for extra travel time as the connector ramp to the southbound San Diego Freeway (I-405) freeway undergoes construction.
The section will be closed for two weeks starting 10 p.m. Monday, as workers rebuild the connector ramp and add a carpool lane. These improvement efforts are part of the $277 million West County Connector Project, which aims to improve traffic flow and connect I-405, I-605 and State Route 22 freeways.
The project is being overseen by Caltrans and is slated to be completed in 2014. It will also reconstruct the Valley View Street Bridge, Seal Beach Blvd. Bridge and add new connectors, ramps and lanes throughout the three freeways.
Drivers on the southbound 605 who wish to take I-405 are advised to take surface streets between the city of Long Beach and the community of Rossmoor, or to exit I-605 at Katella Avenue and turn right at Los Alamitos Boulevard/Seal Beach Boulevard. They can also take the Spring Street exit in Long Beach and turn left on Woodruff Avenue to reach southbound I-405.
Follow NBCLA for the latest LA news, events and entertainment: iPhone/iPad App | Facebook | Twitter | Google+ | Instagram | RSS | Text Alerts | Email Alerts