Riverside High School Football Player Dies After Collapsing
The football player got up after a tackle, walked to the sideline and collapsed, a school spokeswoman said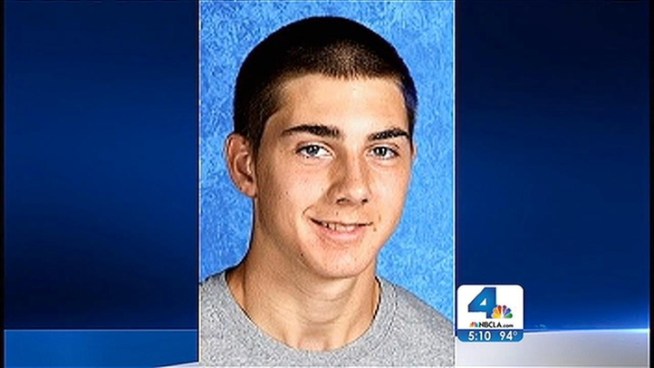 Tony Shin
Counselors were on hand at Arlington High School in Riverside on Wednesday to help students cope with the death of a football player, 16, who collapsed following a scrimmage with another school. Tony Shin reports from Riverside for NBC4 News at 5 p.m. on Aug. 28, 2013.
A football player at a Riverside high school died Tuesday night, five days after collapsing on the field during a practice game, school administrators said.
Tyler Lewellen, 16, of Arlington High School was hospitalized Thursday during a scrimmage held at Rubidoux High School, according to the Riverside Unified School District.
Lewellen got up after a tackle and walked to the sideline, where he collapsed, said Jacquie Paul, a school district spokeswoman. He was rushed to the hospital, where he remained unconscious until his death.

The exact cause of death was not released.
School psychologists met with Lewellen's friends, teammates and teachers Wednesday to help them cope with the tragedy.
"Tyler was a wonderful young man with a bright future ahead of him and everything to look forward to," said Antonio Garcia, Arlington High's principal. "We are so saddened that he was suddenly taken from us. Arlington appreciates our community's support as we grieve the loss of one of our own."
"We appreciate the community support," Paul added. "It does mean a lot to us that the community is reaching out to us. It's just a horrible thing."
More Southern California Stories: