Santa Ana Doctor Arrested on Suspicion of Possessing Child Pornography
Dr. Pete Thomas, accused of possessing thousands of pornographic images involving children, turned himself in to a judge Tuesday.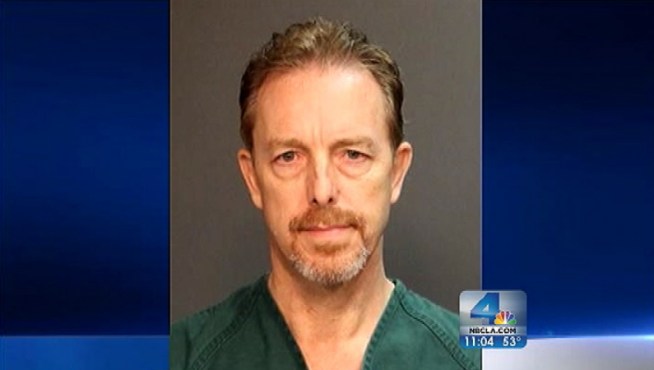 Jane Yamamoto, Sean Browning
Dr. Pete Thomas of Coastline Podiatry was arrested after a technician found more than 1,000 images of alleged child pornography while servicing the company computers. Jane Yamamoto reports for the NBC4 News at 11 p.m. on Dec. 11, 2012.
A Santa Ana physician was arrested Tuesday on a warrant accusing him of possessing about 1,000 images of child pornography on a computer he used at work.
Dr. Pete Thomas of Coastline Podiatry in Santa Ana turned himself in to a judge when an arrest warrant was issued for him, Santa Ana police Cpl. Anthony Bertagna said.
The judge sent Thomas to police, where he surrendered himself and was booked on one county of felony possession of child pornography, Bertagna said. He was out on $50,000 bail Tuesday night.
Thomas, 58, of Long Beach, came under suspicion when a computer technician spotted the questionable material on his computer while installing new printing software on the office's system, Bertagna said.
Some images allegedly depict children from 7 years old to their early teens engaging in sex acts with other minors or adults, Bertagna said.
Police don't believe Thomas had any contact with the children in the photos.