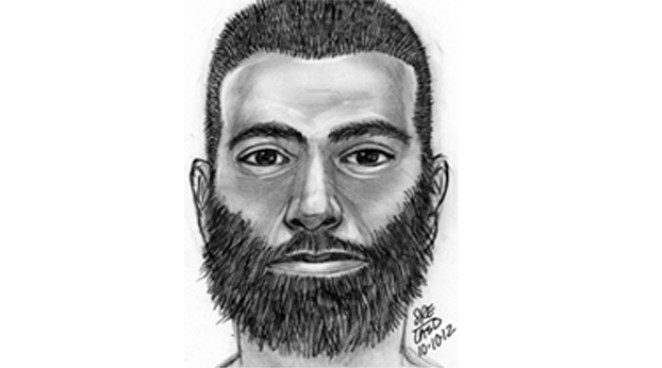 The search is on for the man suspected of sexually assaulting a woman while she jogged along the beach in Santa Monica before sunrise Wednesday. Kim Baldonado reports from Santa Monica for the NBC4 News at 11 p.m. on Oct. 10, 2012.
A woman was assaulted early Wednesday morning while running along the waterline at Santa Monica Beach, and police are asking for the public's help in tracking down the alleged attacker.
Shortly before 5 a.m., a female jogger noticed a man running at her as she passed Lifeguard Tower 8, in the 800 block of the beach, according to officials in the coastal city. When she tried to run away from the man, he chased her and wrestled her down to the sand.
It was still dark outside when police say the man physically and sexually assaulted the jogger before she was able to fight her way free and run toward the Pacific Coast Highway. He was last seen walking northbound from the area.
The alleged attacker is described as a white male, about 30 years old, standing 5 feet 6 inches tall with a thin, muscular build. He has short brown hair, a full beard and was wearing only blue jean shorts.
Investigators said the woman did not notice any scars, marks or tattoos on the man's body.
Anyone with information is asked to contact Detective Phillip DeRyck at (310) 458-8944, Sergeant Darrick Jacob at (310) 458-8460 or the Santa Monica Police Department's 24-hour line at (310) 458-8495.