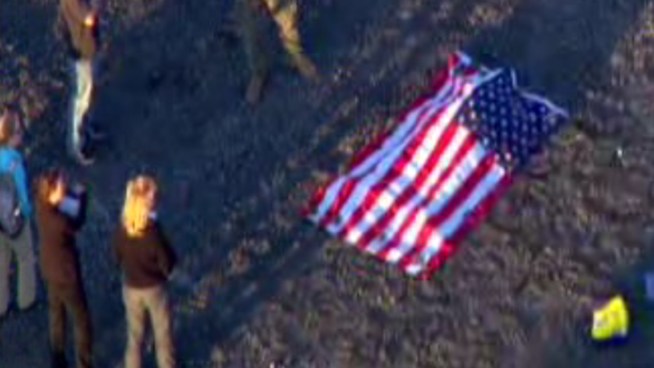 Jacob Rascon
A Camp Pendleton marine was killed in a skydiving accident near the Perris Valley Airport Tuesday afternoon. A flag was draped over the Marine's body as it was taken from the scene. The circumstances surrounding the deadly accident were unknown. Jacob Rascon reports from Perris for the NBC4 News at 6 p.m. on Feb. 26, 2013.
A Marine died in an active-duty training exercise in Riverside County on Tuesday afternoon, according to the Riverside County Sheriff's Department.
Based in Camp Pendleton, Caleb Medley was skydiving at about 3 p.m. as part of training. Marine Corps officials said it wast still unclear late Tuesday why the Marine went down near the Perris Valley Airport on the 2000-block of Goetz Road.
It is unknown how far Medley fell.
No one else was injured during the incident and Marine Corps officials are investigating.