Storify: NBCLA in London, Day 15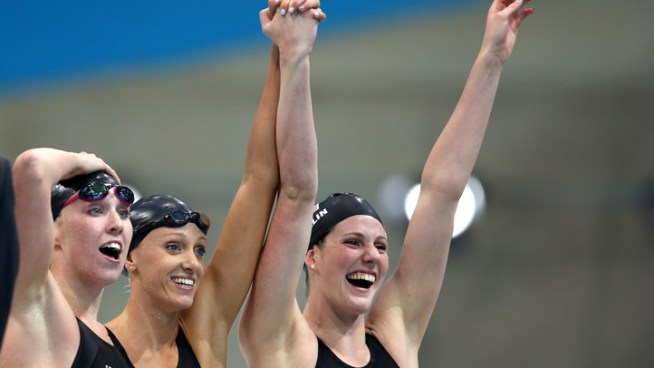 Getty Images
Shannon Vreeland, Dana Vollmer and Missy Franklin of the United States celebrate after they won the Final of the Women's 4x200m Freestyle Relay on Day 5 of the London 2012 Olympic Games at the Aquatics Centre on August 1, 2012 in London, England.
On Day 15 of the 2012 Summer Olympics, Robert and the rest of the NBC4 gang discovered a new aspect of journalism: getting "franklined."
Watch out, reporters, you never know when Missy Franklin may dive-bomb an interview.
Click here for more digital scrapbooks from our crew in England.
Follow NBCLA for the latest LA news, events and entertainment: iPhone/iPad App | Facebook | Twitter | Google+ | Instagram | RSS | Text Alerts | Email Alerts