Suspicious Package at Huntington Beach City Hall Found to Be Safe
More than 300 people fled the building under an evacuation order.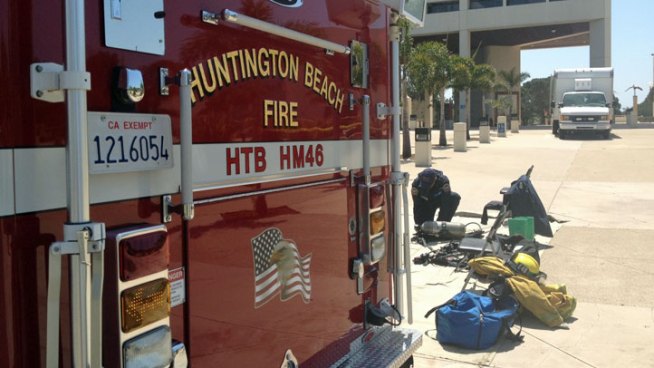 A suspicious package prompted authorities to evacuate Huntington Beach City Hall on Monday morning. Vikki Vargas reports from Huntington Beach for the NBC4 News at Noon on April 22, 2013.
A suspicious envelope that prompted the evacuation of Huntington Beach City Hall on Monday morning has turned out to contain a harmless, sand-like substance, authorities said.
The manila envelope and its contents were going to be examined and analyzed further as authorities try to discover its origin, said Bob Culhane, spokesman for the Huntington Beach Fire Department.
About 8 a.m., a City Hall employee received the suspicious manila envelope and reported it as a possible explosive device, prompting more than 300 people to clear the building.
The evacuation order was expected to be lifted after 1 p.m.