Teen Arrested, Accused of Fatally Shooting Father in Riverside
Tuesday, Nov 12, 2013 | Updated 3:48 PM PDT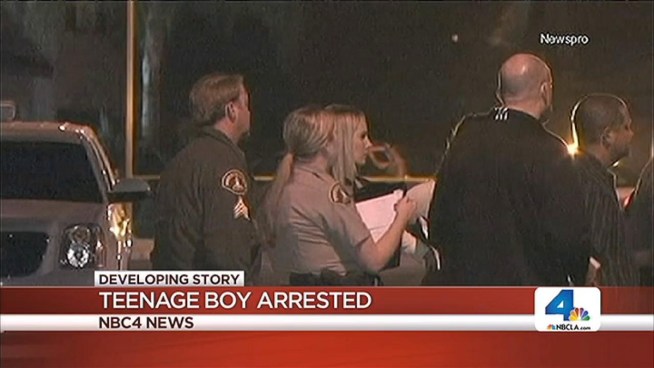 A teenage boy in Riverside was taken into custody in connection with the shooting death of his father, police said. Officials did not provide details about a possible motive, but neighbors said the two often argued. Robert Kovacik reports for the NBC4 News at 11 p.m. Monday, Nov. 11, 2013.
A 17-year-old boy was arrested Monday for allegedly shooting his father to death at their Riverside home, police said.
The victim's wife had momentarily stepped out of the house in the 8400 block of Sunshine Lane when she heard gunshots, Officer Bryan Galbreath said.
She reported the shooting at 4:21 p.m. and told police that her 53-year-old husband had been engaged in a heated argument with her son, according to police.
The victim suffered multiple gunshot wounds and was declared dead at the scene, Galbreath said.
His son was in the process of being booked, Galbreath said.
A neighbor said the victim and his son argued "all the time."
"The father would be yelling and cussing (at the son) constantly," she said. "It happened a lot during the summer when they were in the pool and late at night."
The names of the suspect and the victim were not immediately available.
More Southern California Stories: