Torrance Police Seek "Skater Office Creeper" Serial Burglar
A burglar has been going into unlocked Torrance apartments and offices and snatching purses, wallets and electronics, police said.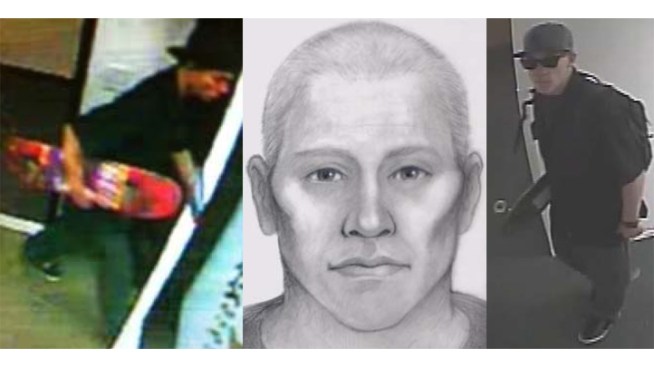 Torrance police were seeking a skateboard-riding serial burglar believed to have hit at least six apartments and offices in the city. These images were released by the Torrance Police Department in April, 2013.
Torrance police were seeking a skateboard-toting serial burglar who has been stealing from unlocked apartments and offices while his unwitting victims are going to the bathroom, taking out the trash or doing laundry.
The suspect has burglarized at least six locations, according to the Torrance Police Department. He was described as a white man, 18 to 25 years old, 5 feet, 10 inches tall and about 150 pounds.
"His mode of transportation is a skateboard and he has taken purses, wallets and/or electronics," according to a Torrance Police Department statement.
The general locations where the related burglaries occurred are mapped below.

View Skateboard Burglary Locations in a larger map