UCLA Football Player Arrested on Suspicion of Sexual Assault
LA District Attorney's Office says there is not yet enough evidence to charge the student athlete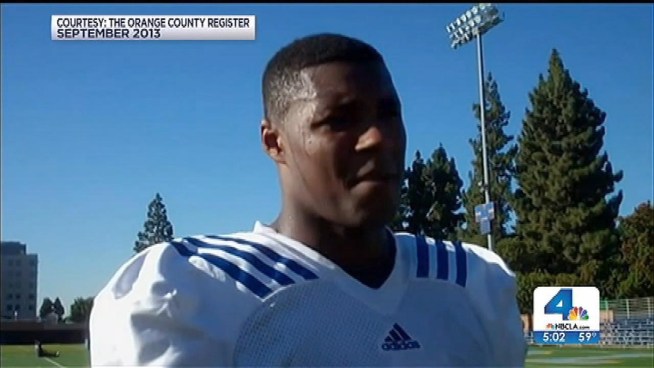 Ted Chen
UCLA football player Torian White was arrested by university police early Sunday morning after reports of a disturbance. The LA District Attorney's office said there was not enough evidence to charge White, and the case was sent back to police for further investigation. Ted Chen reports from Westwood for the NBC4 News at 5 p.m. on Nov. 19, 2013.
A UCLA football player has been indefinitely suspended from the team after he was arrested for an alleged sexual assault, the university said Tuesday.
Torian White was arrested early Sunday at an apartment complex on Glenrock Avenue near the Westwood campus, the school said in a statement.
The case was sent to the Los Angeles County District Attorney's Office Monday, but was returned to police Tuesday. The DA's office has asked police for further investigation, saying there is not yet enough evidence to charge the student athlete.
An offensive lineman, White has not played for the Bruins since injuring his right leg during a game at Utah on Oct. 3.
He has been a student at UCLA since fall 2011. He became a starter last year.
"We are aware of the situation involving Torian White, and we take these accusations very seriously," UCLA football coach Jim Mora said in a statement. "Torian has been suspended from the team indefinitely while the legal process and student discipline process run their course. Due to the ongoing police investigation, we are unable to discuss this matter further at this time."
More Southern California Stories: