Days of Stifling Heat Forecast for SoCal Valleys, Deserts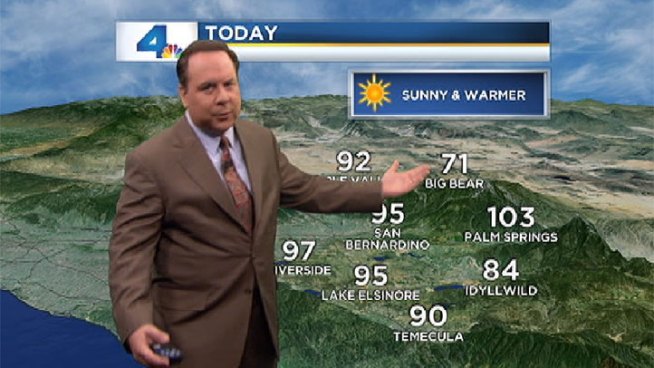 "It's going to be a hot one" as a high pressure system moves into Southern California this weekend. NBC4 s Carl Bell has the forecast for Saturday, May 11, 2013.
Southern California temperatures could reach into the high 90s over the next few days in some inland valleys and deserts, according to forecasts.
Temperatures were expected to peak on Sunday before declining throughout the rest of the week, according to the National Weather Service.
Downtown Los Angeles will probably not quite reach 90 degrees. But temperatures could come near 100 degrees in the San Fernando, Santa Clarita and Antelope valleys, and could exceed 100 degrees in Palm Springs, the weather service said.
"It's going to be a hot one today," said NBC4 weathercaster Carl Bell.