Viagra Manufacturer Sells Drug Directly to Consumers to Fight Online Fraud
About 3 percent of online pharmacies are legitimate, a national group said.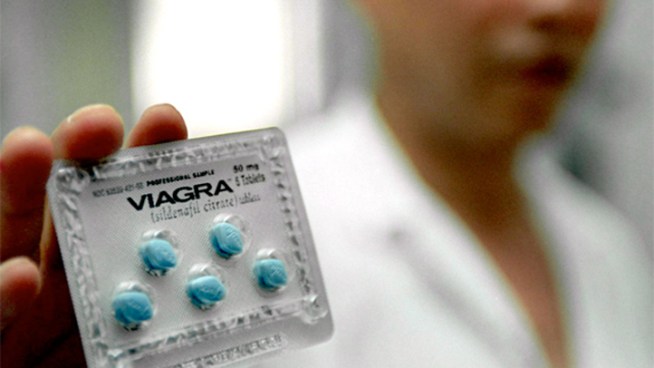 Whit Johnson
Pfizer is selling its popular erectile dysfunction pill to patients on its website to combat fake versions of the drug being by phony online pharmacies. Patients will still need a prescription, but the new move will allow patients to buy directly from the manufacturer. Whit Johnson reports from Glendale for the NBC4 News at 6 p.m. on May 6, 2013.
Pfizer, the drug company that makes Viagra, began selling the erectile-dysfunction treatment online Monday to fight fake pharmacy websites from selling counterfeit or fraudulent versions of the drug, the company said.
The pharmaceutical giant's move to directly sell the popular medication on its website with the help of CVS Pharmacy takes aim at a robust, international black market for the drug.
In a prepared statement released by Pfizer, the executive director of the National Association of Boards of Pharmacy (NABP) said just 3 percent of websites selling prescription drugs are legitimate pharmacies.
"We've seen how fake pharmacy websites can lure consumers into buying counterfeit medicines with what seems to be an easy purchasing experience, but it may be putting their health at risk," Carmen Catizone, executive director of NABP.
In addition, the drug company offers free shipping in the United States - a more discrete option for patients embarrassed at the notion of asking a pharmacist for the drug in-person.
Online Viagra advertisements have long been a punchline on the Internet, as just about anyone with an email address has waded through spam emails trying to hawk Viagra and other medications.
On Monday, a Google search for "Viagra" returned results from several sites with strange domain names guaranteeing "extra fast shipping" and massive discounts on the drug, which typically costs about $25 per pill. Some promised to send the prescription drug quickly, "no prescription needed."