Friends, Family Attend Vigil for Slain Hemet Teen
Witnesses told investigators the teen refused to give up his cell phone before the attack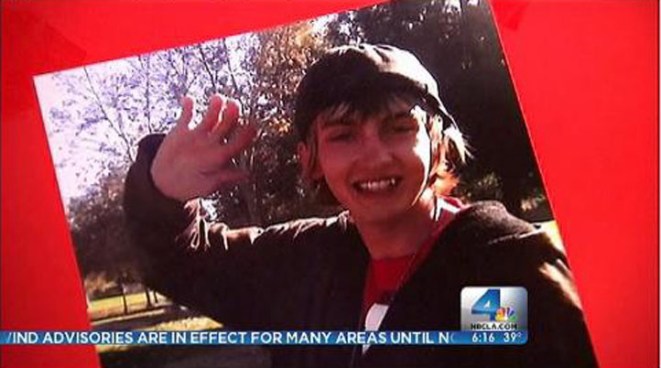 Police are seeking the public's help in finding up to gour people who stabbed a Hemet teen to death Monday night. A vigil was held for 16-year-old Eric Sargeant, Jr., Tuesday night. This report aired on Today in LA on Jan. 16, 2013.
Friends and family members attended a vigil Tuesday night for a 16-year-old boy who was stabbed after refusing to give up his cell phone.
The attack occurred Monday afternoon near a friend's home in East Hemet. Eric Ronald Sargeant, Jr. was stabbed multiple times, according to investigators.
UPDATE: Man, Two Teen Boys Arrested in Connection With Stabbing

He was airlifted from the location at Acacia Avenue and Cherrywood Drive to a hospital, where he was pronounced dead.
"He was a good kid. He'd do anything for anybody," said mother Melissa Lansing. "He was fun to be with, very loving."
Friends and family brought candles and other items to Tuesday night's vigil.
Witnesses told police they saw three or four teenagers in dark clothing attack Sargeant. No arrests were reported.
Information about the case can be provided to the Riverside County Sheriff's Department Central Homicide Unit at 760-393-3500.