Whit Johnson, Olympians Provide Looks at First Days of Competition at Sochi Winter Games
Team USA has bagged four medals -- including two gold and two bronze -- after two days of Olympic competition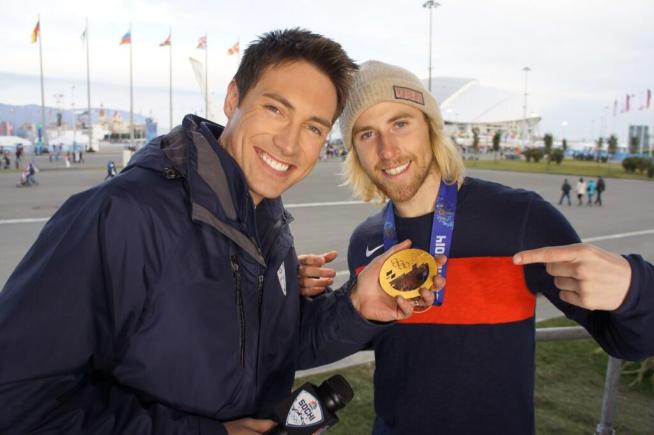 NBC4's Whit Johnson and snowboarder Sage Kotsenburg after the American Olympian's first Team USA gold win at Sochi Games.
Two days into Olympic competition, Team USA has bagged two gold and two bronze medals. As of Sunday afternoon, Norway led the medal count with seven, and the U.S., Netherlands, Canada and Russia were tied up with totals of four. Netherlands' one silver medal, however, puts the country in second place overall -- bumping the U.S. to third place above Canada and Russia.
NBC4's Whit Johnson was on hand for the opening ceremony, which kicked off the Winter Games on Feb. 7. Since then he has wrangled interviews with medal winners and -- along with other athletes -- taken to social media to broadcast some of the more memorable moments thus far.
Here's a look at the first couple days: