Woman Dead, Child Hospitalized After Fall From Moving Truck
The woman and child were found in a Santa Ana street early Friday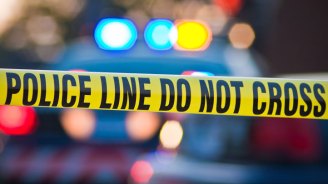 Shutterstock
A sexual assault near Occidental College in Eagle Rock was not reported to students for four days to respect the confidentiality of those involved on Sunday, Feb. 28.
A woman died and a toddler was injured after they either fell or were pushed from a moving truck onto a Santa Ana street, officials said on Friday.
The woman was taken to the hospital with head injuries about 8 p.m. Thursday from the area of Edinger Avenue and Raitt Street, Santa Ana police said. She died later Friday morning.
A toddler, either 1 or 2 years old, was taken to a hospital with cuts and bruises. The child remained hospitalized Friday morning.
The woman in her 20s or 30s was found lying in the street next to the girl, a Santa Ana police official told NBC4.
Police were seeking the driver of a dark-colored pickup truck that drove east.
More Southern California Stories: