Power Line Snaps, Electrocutes Pedestrian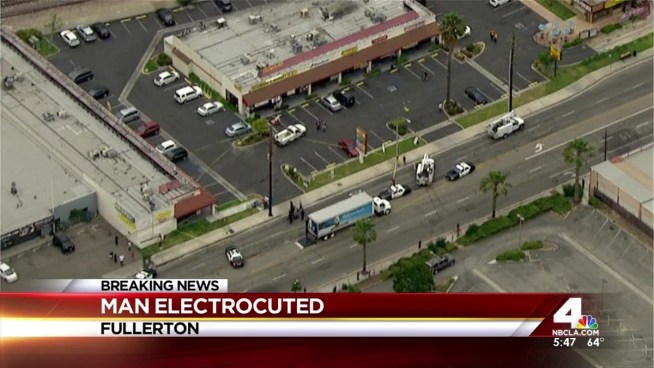 A man was electrocuted as he pushed a shopping cart over a downed power line in Fullerton this afternoon, police said. Vikki Vargas reports for the NBC4 News at 5 p.m. on Friday, April 25, 2014.
A man walking down a Fullerton sidewalk died after a power line snapped and electrocuted him, officials said.
Police responded to the incident just before 4 p.m. in the 1800 block of Commonwealth Avenue, according to the Fullerton Police Department.
A balloon had fallen on the power line and caused it to snap, police said. A gas company worker saw the downed line and placed some cones near it to warn passersby.
The victim, a transient in his 40s, was pushing a shopping cart near the downed line when it caught his leg and electrocuted him, officials said.
The man died at the scene.
Additional details were not immediately known.