Pope: "Who Am I to Judge" Gay People?
Monday, Jul 29, 2013 | Updated 6:57 PM PDT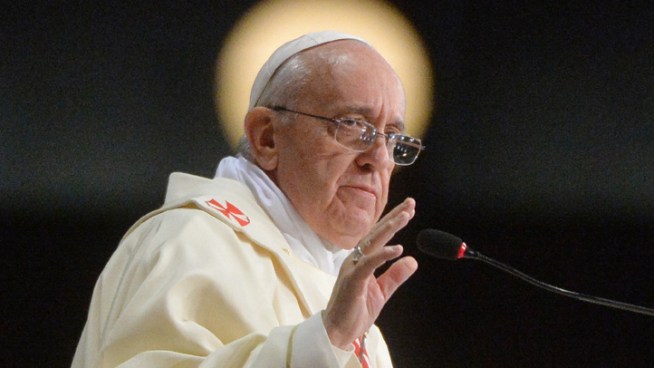 AP
Pope Francis delivers his homily during a Mass at Rio de Janeiro's Cathedral in Brazil, Saturday, July 27, 2013. Pope Francis on Saturday challenged bishops from around the world to get out of their churches and preach, and to have the courage to go to the farthest margins of society to find the faithful. (AP Photo/Luca Zennaro, Pool)
Pope Francis touched on one of the most divisive topics affecting the Catholic church when he said on Monday "Who am I to judge" gay people? Asked about reports of a "gay lobby" within the Vatican, Francis said he had "yet to find anyone who has a business card that says he is gay. They say they exist. If someone is gay, who searches for the Lord and has goodwill, who am I to judge?" But he affirmed the official position of the Catholic Church that while homosexual desires or attractions are not a sin, the physical acts are. Mary Ellen Lopata, who co-founded a networking ministry with Catholic parents of LGBT children, welcomed the comments as a "good first step to understanding and love." Other observers said that while the remarks signaled a new tone of openness, they likely did not forecast a change in policy, NBC News reported.
Get More at NBC News