WATCH: Georgia Officials to Investigate Daycare Fight Caught on Camera
Friday, Dec 20, 2013 | Updated 1:09 PM PDT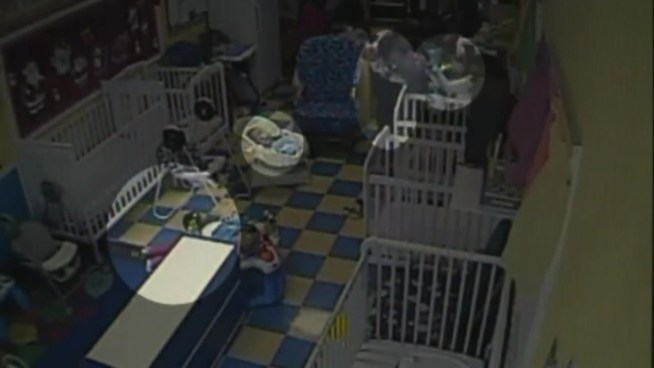 WXIA
Video of a fight last year at McGarity School of Prep has surfaced, raising questions about safety inside the McDonough, Georgia daycare.It's hard to tell where or how the fight begins, but daycare workers told police it was David Gray who blew up during a meeting with the owner, hitting her in the face while gathering his children's stuff to leave. Gray's attorney says the video speaks for itself.
Georgia regulators are planning to investigate an apparent brawl that broke out in front of babies at a daycare last year in light of a video of the incident that resurfaced in recent news reports.
The video shows a tussle between a parent holding a baby and at least two daycare workers at McGarity School of Prep in McDonough, Ga. The workers told police that the man, David Gray, attacked them during a December 2012 disagreement with the owner of the child care center, an Atlanta NBC affiliate WXIA reported. Gray's attorney, Darryl Scott, told the station his client was using his arms to defend himself as he attempted to exit the room with his child.
Gray was arrested following the fight, WXIA reported, but the charges were eventually dropped. The Department of Early Care and Learning said the incident had not been reported to the agency before the video aired. Regulators there now plan to open an investigation.
The daycare did not respond to WXIA's request for comment