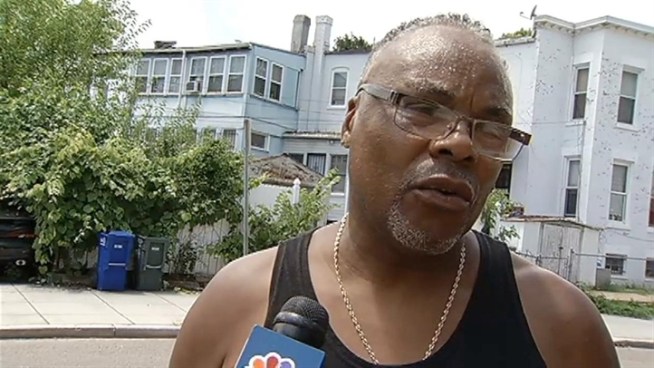 Mark Segraves
One of the world's most famous addresses is up for sale right now. It's 1600 Pennsylvania Avenue. But it's not the White House. This piece of real estate is down the street from where the President and First Family lives. It's 1600 Penn in Southeast D.C. Years ago, it was known for its drug addicted tenants. But as News4's Mark Segraves shows us, the property is being redeveloped with promises of a brighter future.
Apartments are going up at 1600 Pennsylvania Avenue, but your housemates definitely won't be the Obamas.
A developer petitioned the D.C. government to acquire the 1600 Pennsylvania Ave. Southeast address, a ways away from the first family's Northwest abode.
The Southeast land is now home to a used car lot, but decades ago, it was a go-to haven for drug addicts. The 1600 Pennsylvania Ave. SE apartments are set to go up in 2015, and not everyone is impressed by the marketing scheme selling the famous address.
"I don't think it's funny," one Southeast resident told News4's Mark Segraves. "They're just throwing up places right now trying to inconvenience other people."
Tourists visiting the White House however have a different attitude.
"Oh wow! That sounds interesting" Lottie Polk said.
The developer tells News4 the 5-story building will look over the Anacostia River and will in no way resemble the White House.