NASCAR Driver, Long Beach Native Dies in Speedway Crash
Thursday, Jun 13, 2013 | Updated 6:20 AM PDT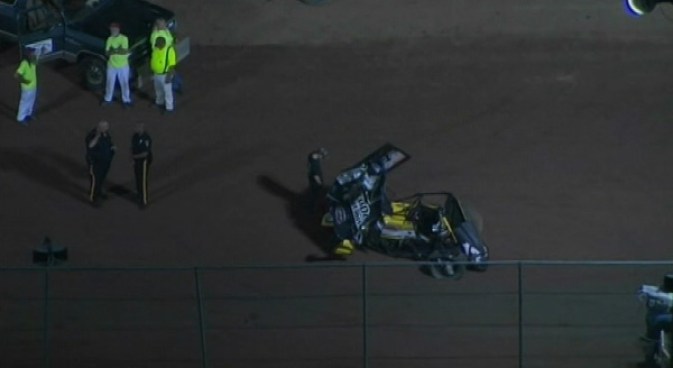 Jason Leffler's dirt car is seen mangled at Bridgeport Speedway. A Long Beach native, Leffler died Wednesday, June 12, 2013, from injuries he suffered in a crash at the New Jersey racetrack.
NASCAR driver Jason Leffler died after an accident Wednesday night at a dirt car event at Bridgeport Speedway.
The 37-year-old Long Beach native, a two-time winner on the Nationwide Series, was pronounced dead shortly after 9 p.m. in New Jersey, state police said.
Bridgeport Speedway is a 5/8-mile, high-banked dirt oval.
Leffler finished last Sunday at Pocono in his first NASCAR Sprint Cup start of the year.