NBC4's Ted Chen and Hetty Chang Participate in the Annual Chinese New Year Golden Dragon Parade
Tuesday, Feb 19, 2013 | Updated 3:32 PM PDT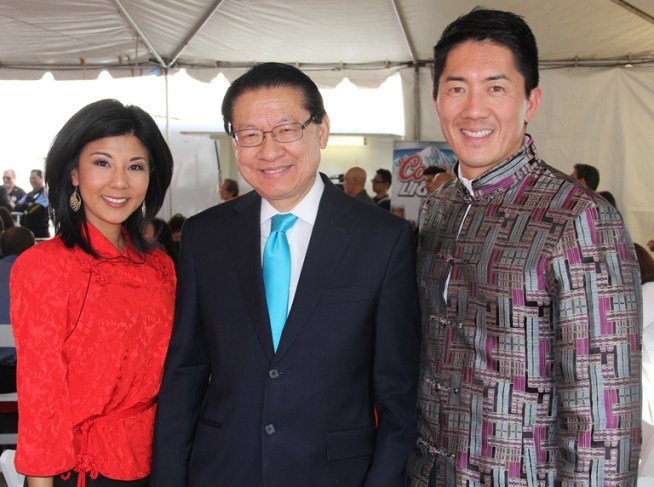 NBC4's Hetty Chang and Ted Chen Celebrate the Golden Dragon Parade with former state Assemblyman, Mike Eng.
Celebrating over one hundred years of tradition, NBC4's weekend anchor, Ted Chen, and multi-media reporter, Hetty Chang, participated in 114th Annual Golden Dragon Parade on Saturday, February 16. Organized by the Chinese Chamber of Commerce of Los Angeles, the parade attracted thousands of spectators along the parade route. The colorful celebration, along North Broadway in Chinatown, has become the premiere cultural event in the Southern California Asian-American Community.
Since the mid-1980's, the Golden Dragon Parade has expanded to include almost two dozen floats, multiple marching bands, government officials, various dignitaries, entertainers, local business leaders and cultural groups. The parade's theme emphasizes ethnic diversity, Chinese Culture and exposure to Chinese-American businesses. The parade continues to be a rich and diverse experience for Angelenos of all ages and ethnicities.