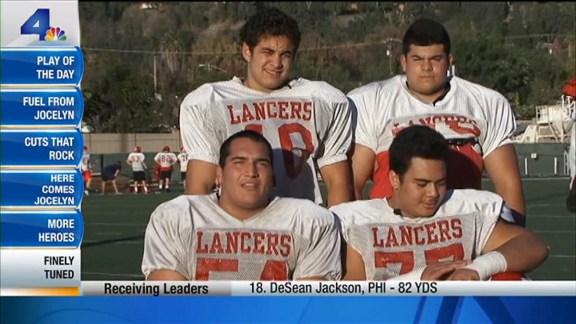 Fearsome Four-Part Harmony
You wouldn't expect big burly lineman to bust out melodious tones. But Mario Solis introduces us to four enforcers who go straight from the offensive line to the chorus line. They have no problem providing plenty of sweet music at Orange Lutheran High School. Originally aired on The Challenge, November 17, 2013.
Click here to visit the Challenge site where you can register to play, check your rankings and read the contest rules. The Challenge is an interactive show that gives you a chance to watch and win every single week. The show airs Sundays after NFL Sunday Night Football on NBC4.