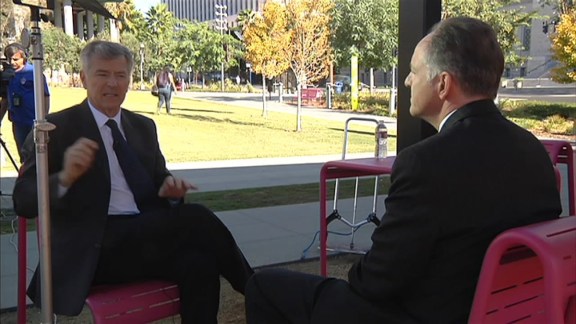 NewsConference: Max Huntsman, the New Inspector General of the LA County Sheriff''s Office.
Max Huntsman runs the Los Angeles District Attorney's public corruption division. He was just chosen to head the newly created position of "Inspector General" of the LA County Sheriff's Office. NBC4's Conan Nolan talks with Huntsman about the job, the sheriff and what this means to the public.
NBC4's "News Conference" is Southern California's longest running political and public affairs interview program. Since its first broadcast in 1966, "News Conference" had as guests numerous political leaders and policy makers discussing issues of national and local importance. Past moderators include Tom Brokaw, Jess Marlow and Linda Douglass. "News Conference" airs Sunday at 9 a.m. following "Meet the Press" and 11:35 p.m. following the news. The show is hosted by NBC4 LA political reporter Conan Nolan.