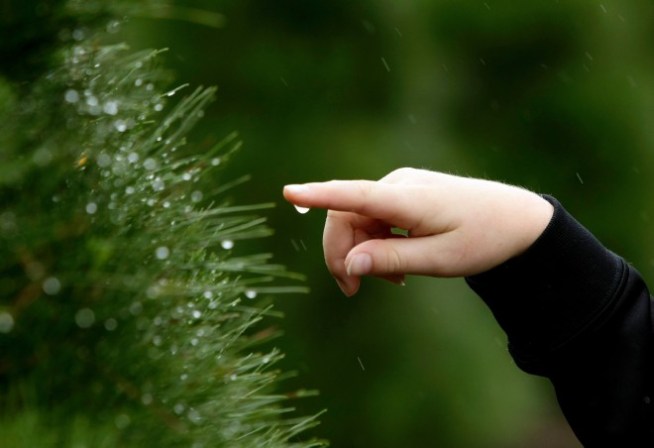 Getty Images
Done the tour of sparkly trees around town? See a lane of Christmas celebrities that remain right where they are year-round, in Altadena.
We're mad about a plump-looking Christmas tree that's carefully trucked in from points north and covered in baubles and bows. But a whole street of trees that are so famous that people drive to them, rather than vice versa? Now that is ultimate celebrity in the holiday world. Altadena's Christmas Tree Lane, which has drawn appreciative crowds for the better part of a century, is, hands-down (and cameras on), one of Southern California's classic December drives.
The stately row of deodars, planted in Altadena in 1883 and first lit-up in 1920, are carefully covered in 10,000 lights (a massive undertaking, to be sure) by devoted volunteers mindful that this particular stretch has become a celebrated symbol of the town. Cars line up nightly for what is, according to the friends of the firs, the "oldest large-scale lighting spectacle in the United States" (we guess if we wanted to make a run for that title one day, we should start planting our little measly row of pines twigs now).
And, come the spring and summer, the Altadena trees will still be there, growing a bit more in anticipation of next year's holiday season. We applaud the sheer stay-put-ness of it all. Just so very local, and exceedingly lovely to look upon.
Altadena's Christmas Tree Lane
Nightly through January 6
Christmas Tree Lane is on Santa Rose Avenue at Woodbury Avenue, Altadena
626-403-1123