Ann Magnuson Bows Before the Bowie
A performer honors a performer in honor of his birthday.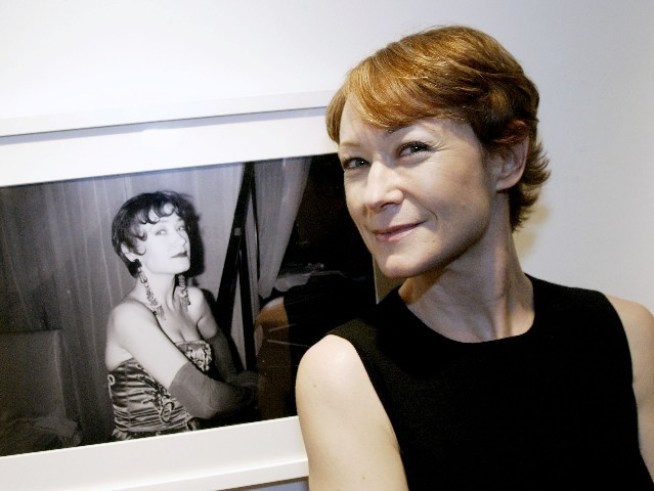 Getty Images
The delightful Ann Magnuson will salute David Bowie on Jan. 7 and 8, 2011, at the Steve Allen.
We have a few "first offs" before getting to the heart of the intriguing two-nighter going down at the Steve Allen Theatre on Saturday, Jan. 8 and Sunday, Jan. 9
First off, the event is called "Ann Magnuson Does David Bowie," but there's no word if Mr. Bowie will be there to enjoy his salute. If we were the gentleman, and we were near Los Feliz on either night, we would certainly go. Because. Ann Magnuson. Kind of a firework in human-nymph form, right? And then after the show, if we were David Bowie, we'd stop by and sing a few with Marty and Elayne at the Dresden, because that would be The Most Awesome Event Since Events Were Invented. (tm)
Second first off, which we suppose is a second off: You don't need to know every song by David Bowie to go and enjoy this tribute show, which is a "glittering, glam-rock tribute to Mr. Bowie on occasion of his birthday January 8, 2011!" If there's a carbon-based life form alive who can't enjoy a "glittering, glam-rock tribute" then we'd like to put a pair of headphones on them and play "Life on Mars" five times in a row.
Third first off is the fact that a lot of people claim that old-school performery, the theatricality that both Mr. Bowie and Ms. Magnuson have built their admirable careers on, is gone, is not so. Look to Lady Gaga, and all the little gagaists that now are rising in her mirror-skirted wake. Drama? It's around. And thank goodness.
"Ann Magnuson Does David Bowie" is at the Steve Allen on Saturday, Jan. 8 and Sunday, Jan. 9. PS: Michael Des Barres in the house! Glam-o-sity, full-stop.