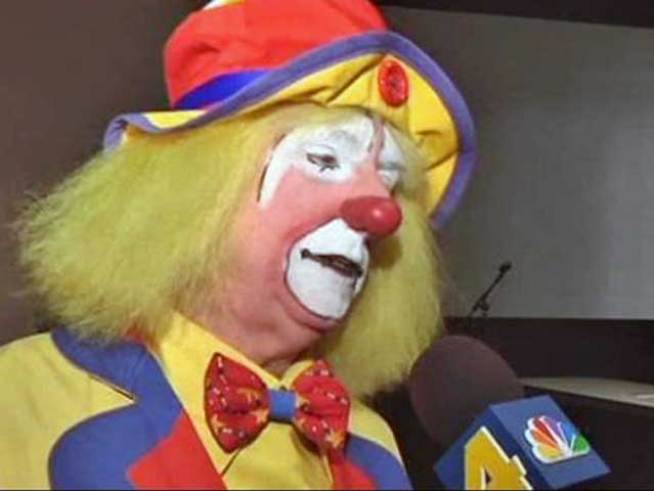 It takes more than face paint and big shoes to make a clown.
Cal State San Bernardino has turned into a campus full of clowns.
This week, dozens of entertainers have descended on the Inland Empire university to brush up on the clown arts.
Curriculum for this year's California Clown Campin' includes such courses as "Beginning Make-up," "Ventriloquism for Dummies." and our favorite, "Pie Fight theory."
The clown college is based on a now-defunct camp formerly held at University of Wisconsin, La Crosse, according to the group's website.
"There's a group of us that didn't want this to fade," La Crosse camp veteran Laura Sicklesteel told the Press-Enterprise. "I proposed we bring it here to Cal State. The campus community has been very supportive."
The camp drew 31 attendees this year. It runs from Aug. 1-7.