Tonight: People's Choice Awards
Yep. We're in the thick of awards season now.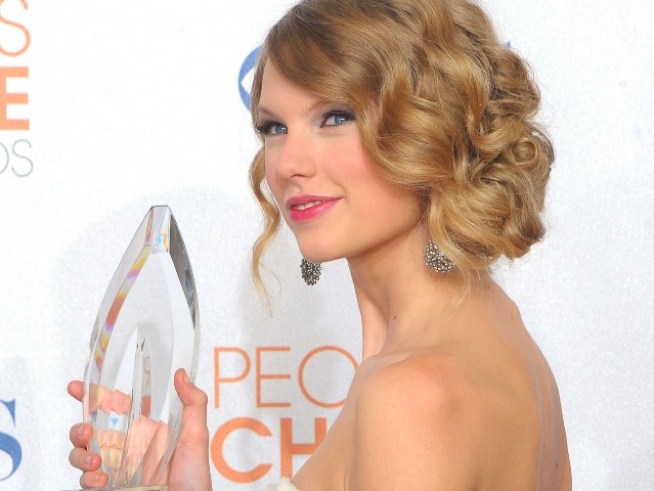 Getty Images
Taylor Swift at the 2010 People's Choice Awards. The 2011 awards happen Wednesday, Jan. 5.
PEOPLE'S CHOICE AWARDS: We know fans often go straight to the star lists, to see who will show (tonight's ceremony is at the Nokia Theatre, by the by). Us? We like the categories, like Favorite TV Obsession and Favorite TV Crime Fighter. Horror movies get there screamy due, too, at the awards. Props for any ceremony that singles out the sometimes forgotten genre films. Doors open at Nokia at 4:30 p.m.
"CADDYSHACK": Yep. Time to brush up on those Ted-Knight-isms, and maybe leave ArcLight Beach Cities with something nice and golfy, too. If this movie doesn't at least want to make you try golfing, better watch it again, with feeling. 7:30 p.m.
LOS ANGELES ARTS MONTH KICK-OFF: It's today, not tonight -- "noon" is usually considered day and not night for most people, right? -- but we'd be remiss if we didn't make mention of the free concert at Music Center Plaza. David Hidalgo and Louie Perez of Los Lobos will be doing the rocking. A weekday time daytime downtown rock-out must never be missed.