Daniella Guzman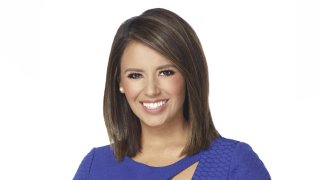 Daniella Guzman is co-anchor of NBC4's morning newscast "Today in LA," airing weekdays from 4 to 7 a.m. She is known for her dynamic reporting and genuine warmth that comes across on the air to help viewers start their day.
She broadcasted live for "Today in LA" from the 2016 Olympic Games in Rio de Janeiro, Brazil, delivering local news and providing viewers with all access coverage of the games, including of the gold medal win for the U.S. Final Five gymnastics team. Guzman also brought viewers closer to the culture of Rio, showcasing iconic sites including Christ the Redeemer and the Selaron Steps.
Prior to joining NBC4, Guzman worked for NBC5 Chicago and covered a fast-moving blend of the latest breaking news stories and issues important to local residents. Earlier in her career, Guzman was an anchor and reporter at the NBC affiliate KPRC-TV and Telemundo station KTMD in Houston.
Serving the community is a way of life for Guzman, from a young age she has volunteered her time to help others. Guzman remains active in the community and supports many causes throughout the Southland. She has also been recognized for her work, including the Excellence in Broadcast Journalism award by the National Hispanic Media Coalition.
A native of Texas, Guzman is also fluent in Spanish. She graduated with a B.A. in bilingual journalism and communications from the University of St. Thomas in Houston. She is married and has two daughters.