Patrick Healy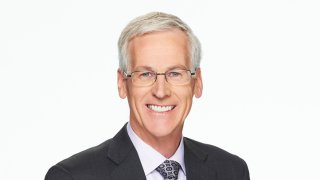 Patrick Healy is a general assignment reporter for NBC4. Since joining NBC4 in 1984, Healy's become an iconic figure on the NBC4 weekday newscasts. He can be seen on the NBC4 News at 11 a.m., 4 p.m., 5 p.m. and 6 p.m.
Known for his journalistic consistency and integrity, Healy is a dominant force in breaking news and reporting issues of consequence.  From the onset of the COVID-19 pandemic, he has been the station's lead reporter on the response of government and public health officials and reports daily on the latest medical developments of the virus.
Healy has also reported on a number of big stories regionally and nationally, including the tragic Las Vegas mass shooting in October 2017. He is experienced at covering the legal system and has reported gavel-to-gavel on a number of high-profile court cases dating back to the controversial trial that acquitted four police officers of excessive force in the landmark Rodney King case. He was the lead reporter on the Bryan Stow beating case and trial of his attackers, the trial of Dr. Conrad Murray, as well as the student molestation case involving former Miramonte teacher Mark Berndt.
Healy reported a three-part series on the efforts of the California Department of Corrections and Rehabilitation to better rehabilitate parolees for life after incarceration. He is also well-known for his extensive reports about environmental issues in Southern California and beyond. He regularly reported about the California drought and its impact. NBC4 was recognized with a LA Area Emmy for "California Running Dry," chronicling the statewide impact of the severe weather conditions.
Healy also contributed to a poignant "Life Connected" story that profiled veterans with post-traumatic stress disorder assembling sensors intended to help reduce traumatic brain injuries among soldiers in combat areas.
Healy has won a number of honors for his exceptional reporting including being honored with the prestigious 2021 Radio and Television News Association Southern California Lifetime Achievement Award for his outstanding career in journalism.
In 2015, he was part of an NBC4 team that won a Los Angeles Area Emmy for "50 Watts," a special about the historic riots of 1965. He was also part of an NBC4 team that won the 2012 Golden Mike for best spot news reporting for the situation surrounding Los Angeles Unified Police Officer Jeffery Stenrous. He has been honored twice by the Los Angeles Press Club for outstanding hard news reporting, a Golden Mike for best spot news coverage and a local Emmy for the arrest of the infamous "Night Stalker" suspect. He also received an Associated Press (AP) Award for best news writing and two AP Certificates for best miniseries and best spot news. In 2014, he was honored with a John Swett Award for his "Teacher Jail" investigation that exposed shortcomings in the school district process for handling allegations of teacher misconduct.
Healy graduated from UCLA with a bachelor's degree in engineering, which he credits for helping him grasp the scientific and mathematical elements of stories he's encountered over the years. It was at UCLA that he developed a passion for reporting, holding a series of positions at the Daily Bruin Newspaper, working at KLAC Radio and interning for the Los Angeles Times. He began his career in broadcasting at KTTV as a writer/producer.
An avid mountain biker and distance runner, Healy regularly emcees at local charitable and community events. He lives in Los Angeles with his wife and their two daughters.