As usual, in lightning-fast, superhero-style speed, badges for San Diego Comic-Con International 2017 completely sold out Saturday morning, within hours of being made available to the general public.
Comic-Con's "open registration" took place bright and early. The pros geared up for the competitive ticket-buying process.
Ready for #sdcc open registration pic.twitter.com/jFvvcFL4l3

— Joe Casillas (@Spartan_One17) April 8, 2017
As the morning unfolded, fans offered one another luck on social media on their quest to land the coveted passes.
For all of you attempting to get #SDCC tickets today; good luck. #SDCC2017pic.twitter.com/l7VH7i1hBG

— Kaitlyn Booth (@katiesmovies) April 8, 2017
The struggle, as they say, was real:
Please? #SDCC#OPENREG2017pic.twitter.com/EXaqq5OMNJ

— Melissa 🦇🖤 (@hellaxmella) April 8, 2017
Trying to get that #SDCC#OPENREG2017 Saturday ticket like pic.twitter.com/paXMBafdfO

— Jackie D (@JaxDee15) April 8, 2017
Soon enough, every pass to the pop culture extravaganza was gone. The event typically sells out quickly, just like this, year after year.
Comic-Con 2017 badges have sold out! We thank you all for your patronage and support! #OPENREG2017#SDCC

— San Diego Comic-Con (@Comic_Con) April 8, 2017
Throughout the morning, the open registration badge sale process had folks on Twitter feeling all kinds of emotions, from elation for those who scored badges to disappointment for those who weren't so lucky.
Many fans used photos and animated GIFs to express their feelings:
I'm in!! Yay Tickets!! #ComicCon#SDCC#OPENREG2017#Grateful#IBeatTheBlueCirclepic.twitter.com/6fMlgMQb2P

— Mel (@CasBatgirl) April 8, 2017
Bummer.#SDCC2017#SDCC#OPENREG2017pic.twitter.com/HgolpPD6Uo

— Wallace Ritchie (@WallaceRitchie) April 8, 2017
Comic-Con returns to the San Diego Convention Center this summer, from July 20 through July 23; preview night is on July 19.
Comic-Con was born in 1970 in the basement of the U.S. Grant Hotel in the heart of San Diego, California. Over the decades, the "little event that could" has grown into a behemoth, taking over the Convention Center, neighboring hotels and downtown San Diego for a long summer weekend every year.
Comic-Con's fervent fans typically attend the convention in elaborate costumes, transforming the city into a metropolis straight out of the pages of fantasy and science fiction. The event has also become famous for celebrity sightings.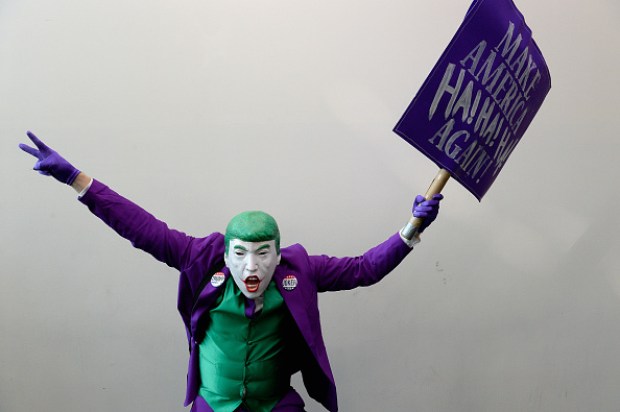 Costume Highlights From Comic-Con 2016
NBC 7 will bring you coverage from the event in this special online section.