Were you planning on spending next weekend catching up on some of your favorite TV shows before they all start again this fall? No need: the Emmy Awards–or the "Spoiler Awards," as host Andy Samberg called it–covered that for you.
Yes, without warning or notification, the awards show aired a spoiler-filled montage of all the series that recently ended–"Boardwalk Empire," "Mad Men" and "Sons of Anarchy" included–ruining anything you had DVRed or saved on Netflix.
Unsurprisingly, the Internet erupted in outrage, unable to comprehend the blasphemy! Here are just a few of the responses to the lack of a #SpoilerAlert:
Thanks #Emmys. I had DVRed all of those shows.

— Ellen DeGeneres (@TheEllenShow) September 21, 2015
Kind of astounding that given the new business model of TV, #Emmys would run a spoiler-a-bration. Ok now I won't binge order [Fill in blank]

— Jake Tapper (@jaketapper) September 21, 2015
Millions of people just unwillingly learned a spoiler about who gets shot at the end of Boardwalk Empire. Thanks #Emmys!

— Not Bill Walton (@NotBillWalton) September 21, 2015
That spoiler-y montage was just the Academy's sneaky way of screwing Netflix

— Doree Shafrir (@doree) September 21, 2015
The #Emmys just set the land-speed record for most spoilers per minute.

— Dalton Ross (@DaltonRoss) September 21, 2015
They showed major spoilers for all of the shows that ended this past season... #Emmyspic.twitter.com/zTVs69QKQK

— Courtney (@CourtneyCymone) September 21, 2015
PHOTOS: Best dressed at the 2015 Emmy Awards
However, not everyone was beside themselves. Some people were actually angrier at the people who were angry at the Emmys (did you catch all that?). A couple people came to the Emmys defense and called out the slackers for not keeping up with the popular shows:
To everyone complaining about spoilers: most of those shows ended in the spring. If you haven't watched you're not going to.

— Kelly Sharon (@kellylovestype) September 21, 2015
Oh no, there were spoilers on a program dedicated to honoring a year of TV shows that have already aired!

— James Poniewozik (@poniewozik) September 21, 2015
eh, i probably wasn't going to actually get to boardwalk empire in this lifetime anyway #spoilers#emmys

— Sachi Ezura (@misstrionics) September 21, 2015
APP: Download the E! Online app to get the latest red carpet news on the go!
PHOTOS: 2015 Emmy Awards winners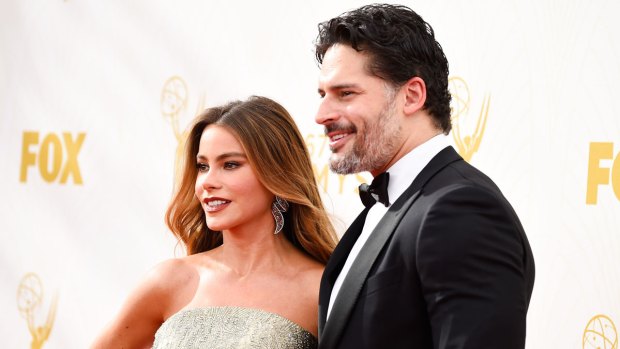 Emmy Awards: Hottest Couples