Barry Jenkins' "Moonlight" — not, as it turned out, "La La Land" — won best picture at the Academy Awards in a historic Oscar upset and an unprecedented fiasco that saw one winner swapped for another while the "La La Land" producers were in mid-speech.
Red Carpet Ready for Its Hollywood Close-Up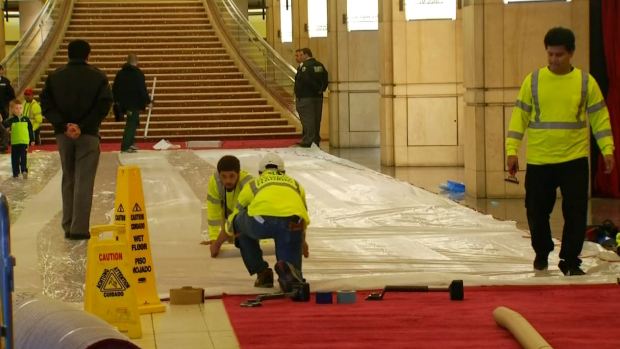 Presenters Warren Beatty and Faye Dunaway apparently took the wrong envelope — the one for best actress winner Emma Stone — onto the stage. When they realized the mistake, representatives for ballot tabulators PwC raced onstage to stop the acceptance speech.
WATCH: 'Moonlight,' Affleck, Stone Take Top Oscars
Host Jimmy Kimmel had come forward to inform the cast that "Moonlight" had indeed won, showing the inside of the envelope as proof. "I knew I would screw this up," said Kimmel, a first-time host. "I promise to never come back."
"La La Land" producer Jordan Horwitz also confirmed the mistake and graciously passed his statue to the "Moonlight" producers.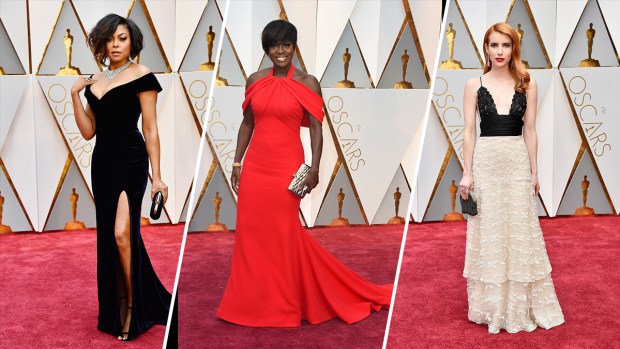 Best Looks From the 2017 Oscars Red Carpet
But backstage, Stone said she was holding her envelope at the time of the announcement. "I think everyone's in a state of confusion still," said Stone. Later the actress, who pledged her deep love of "Moonlight," added, "Is that the craziest Oscar moment of all time? Cool!"
Early Monday, PwC released a statement on Twitter to apologize for the gaff.
"The presenters had mistakenly been given the wrong category envelope and when discovered, was immediately corrected," PwC wrote. "We are currently investigating how this could have happened."
The group added: "We appreciate the grace with which the nominees, the Academy, ABC and Jimmy Kimmel handled the situation."
Oscar Accountants Talk Mistake Protocols Before Show
"It's one of the strangest things that's ever happened to me," Beatty said backstage. "Thank God there were two of us up there," Dunaway responded.
The actress then asked Beatty, "Who else should I tell?"
"Everybody," he said.
At that point, a security guard tried to take the real envelope and Beatty said, "Security is not getting this. I'm giving it to (Moonlight director) Barry Jenkins at a later time." Beatty also refused to show it to anyone else.
ABC News, tweeting about the ceremony broadcast on its network, said the envelope held by Beatty read, "Actress in a leading role." A close-up photo of Beatty onstage verified that.
February 27, 2017
It was, nevertheless, a shocking upset considering that "La La Land" came in with 14 nominations, a record that tied it with "Titanic" and "All About Eve."
Barry Jenkins' tender, bathed-in-blue coming-of-age drama, made for just $1.5 million, is an unusually small Oscar winner. Having made just over $22 million as of Sunday at the box office, it's one of the lowest-grossing best-picture winners ever.
"Even in my dreams this cannot be true," said an astonished Jenkins, once he reached the stage.
Backstage, Jenkins spoke again about the shocking mistake. "It made a very special feeling even more special, but not in the way I expected," he said.
"The folks at 'La La Land' were so gracious," Jenkins added. "I can't imagine being in their position and having to do that."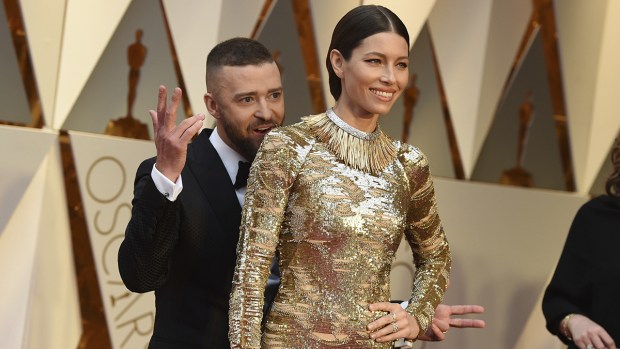 Oscars Couples From the 2017 Red Carpet
The ceremony's chaotic scene immediately raced to the top of all-time Oscar moments, far more stunning than the nude man who raced across the stage in 1974 as part of the "streaking" fad.
And it immediately evoked Steve Harvey's recent gaffe of naming the wrong Miss Universe winner.
Good morning everybody! Went to sleep early last night. So... what I miss? #Oscars

— Steve Harvey (@IAmSteveHarvey) February 27, 2017
The Miss Universe Twitter account quickly let the Oscars know they felt their pain.
"Have your people call our people, we know what to do," the tweet read.
An Oscars presenter announced the wrong winner before, according to the Los Angeles Times. In 1964, Sammy Davis Jr, presenting the award for scoring of music, adaptation or treatment mistakenly announced the winner for original music score, a different category. "They gave me the wrong envelope?" Davis asked as a PwC representative provided the correct envelope.