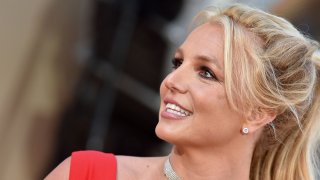 Britney Spears was granted a request to hire her own attorney on Wednesday, a development that could mark a major shift in how her 13-year conservatorship case has been handled.
The pre-scheduled court hearing was forced to address the sudden departure of her court-appointed attorney, Samuel D. Ingham III, who has handled her case since 2008. Los Angeles County Superior Court Judge Brenda Penny approved Ingham's resignation and his replacement with Spears' chosen attorney, former federal prosecutor Mathew Rosengart.
Spears broke down in tears during Wednesday's hearing, explaining to the judge that she was "extremely scared" of her father, James "Jamie" Spears, and that she is not willing to be evaluated in order to remove him.
"I'm here to get rid of my dad and charge him with conservatorship abuse," she said. Later she added that she wanted him investigated and that "this conservatorship has allowed my dad to ruin my life."
Read the full story here on NBCNews.com