The Internet over the past few weeks has been filled with Haley Reinhart fans alleging that the criticism she has received over the past few weeks indicates the judges are out to get her and are hoping she gets sent home.
Any notion of that being the case were put to rest on Wednesday, as the comeback story of the season got every break and made the most of each and every one to give herself a chance at reaching the finale.
Reinhart got to sing last in each of the three rounds. In the first, a cover of Led Zeppelin's "What Is and What Should Never Be," she got to have the feel-good story of her dad playing onstage with her. That helped her avoid the early struggles that have plagued her in each of the past two weeks, and she was the unanimous selection as that round's winner by the judges.
Casey Abrams Discusses Haley Reinhart Dating Rumors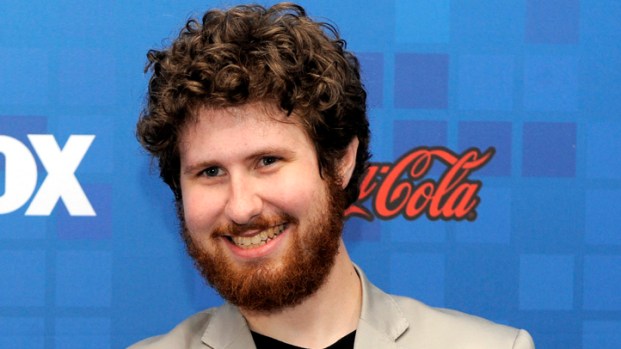 For her Stevie Nicks impersonation on Fleetwood Mac's "Rhiannon," she got both an excellent arrangement and a wind machine. The wind machine in particular drew the attention of Randy Jackson, who asked fellow judge Steven Tyler why the guys never got anything like that onstage. Uh, Randy ... if you don't have hair, a wind machine does nothing but blow your tie off center.
For her last song, the judges gave Reinhart a great opportunity by selecting Alanis Morissette's "You Oughta Know," though she struggled a bit with the run-up to the chorus.
She's clearly the best artist among the three remaining finalists. Reinhart is also the most willing to take risks and show off the extent of her vocal skills even if it risks drawing blank stares from the judges and fewer votes from the audience. That's what made her a staple of the bottom three in the early weeks, but it's also allowed her to pick up fans in a hurry as they warm up to her.
Will it be enough? We'll find out Thursday night. But she had every chance to make her case Wednesday and took full advantage. If it isn't enough, at least she'll go out knowing she did all she could.
And the winner is ... um ... no one!
This shouldn't shock anyone who's ever watched "American Idol" before, but the judges didn't tip their hand as to who they thought won the night.
In voting that was surely unbiased and not designed at all for dramatic effect, Reinhart took round one. Scotty McCreery won a 3-1 vote in round two (thanks to a vote from mentor Jimmy Iovine, and Lauren Alaina a 2-1 decision in round three.
Alaina had the toughest week of the three, including botching part of her "If I Die Young" cover, but she still got hear Jennifer Lopez tell her "You gave me goosies from head to toe" for "I Hope You Dance."
McCreery did nothing to stand out in his country-music tributes to Lonestar, Thompson Square and Kenny Rogers, nor did he make a mistake. Considering he's the only singer to have gone the whole season without being announced as one of the two lowest vote-getters, that's probably enough to buy him a ticket to the finale.
A nice acting job
Beyonce got her turn as the guest mentor, giving the final three singers some advice heading into the penultimate week. In an amazing coincidence, she also had a new video that she debuted before the robust "Idol" audience.
The introduction noted her ability as both a singer and an actress. The former needs no justification, and the latter was ratified by the fact that she treated each meeting with the contenders like it was the biggest thrill of her life.
Wardrobe malfunctions
Think dressing an "Idol" contestant is easy? Not so much, as a pair of incidents with the women proved on Wednesday.
Reinhart stumbled running up the stairs in her heels in her opening number. She recovered instantly, won praise for it and according to the judges, dominated the round despite the slip.
Later in the broadcast, Alaina's pantyhose ripped before she performed.
McCreery had better watch his clothes very closely on Thursday's results show. These things come in threes, after all.
Craig Berman is TODAY.com's "American Idol" correspondent. Follow him on Twitter @CraigBerman as he live tweets each episode.