TGI Weekend! Craft beer, art, live music, theater, food and films will make this another weekend to remember in San Diego. Get up. Get out. Play.
Thursday, Nov. 7
San Diego Beer Week
Times and Locations Vary
When you live in the "Capital of Craft," you deserve an entire week (or 10 days, really) dedicated to craft beer. The San Diego Brewers Guild continues its celebration of our city's thriving independent beer culture with San Diego Beer Week, which runs through this Sunday. The 10-day affair is filled with beer-centric events across San Diego County. This Thursday, the agenda includes the "All Hopped Up & Taco Special" food and beer pairing at Public House La Jolla and a chocolate and beer pairing at Duck Foot Brewing Co., to name a couple of events. By the way, this year's San Diego Beer Week once again will showcase a collaborative IPA created by several local breweries, only this time, the "Capital of Craft" beer has been canned and is available at bottle shops and Second Chance Beer Co. Read all about that here.
Jail Mini-Museum at The Headquarters
10 a.m. to 9 p.m., The Headquarters at Seaport (between Kitson and Madison San Diego)
The Headquarters at Seaport is a solid place to shop and eat but, if you're a San Diego history buff, you may want to pop into a free mini-museum located at its core, between the Kitson and Madison San Diego stores. There, you'll find a fully-restored, 8-cell jail block housing historical photos and San Diego Police Department memorabilia. You see, The Headquarters – built in 1939 – sits in the very complex that served for many decades as the SDPD's headquarters. The site is listed on The National Register of Historic Places. It was restored and reopened as The Headquarters and Seaport shopping and dining complex in 2013. Read all about the site's rich history here.
'The Addams Family: A New Musical Comedy'
1 p.m. 7 p.m., Welk Theatre in Escondido
They're creepy, and they're kooky, mysterious and spooky. The Welk Theatre in Escondido continues its run of "The Addams Family: A New Musical Comedy," the tale of Wednesday Addams and her unique family. This is the final weekend of the musical at this venue; it wraps up its run there Sunday. Final shows include: 1 p.m. and 7 p.m. Thursday; 1 p.m. and 8 p.m. Saturday; 1 p.m. Sunday.
North Park Thursday Market
3:30 p.m. to 7:30 p.m., North Park Way & Granada Avenue (North Park)
North Park is known for its interesting small businesses and, on Thursdays year-round, local vendors and artisans are showcased at this popular farmers market located on the corner of North Park Way and 29th Street. On the shopping list: farm-fresh fruits and vegetables, meat, eggs, sauces, bread, and even handcrafted gifts from local, small businesses. The free event also features live music.
Oceanside Sunset Market
5 p.m. to 9 p.m., Main Street Oceanside
Each Thursday, year-round, the Oceanside Sunset Market brings about 200 local merchants together for this sunset marketplace spanning four blocks in downtown Oceanside. Shoppers can expect vendors showcasing homemade goods and tasty grub, plus live music and, of course, an incredible ocean view. The family-friendly weekly event also features Dorothy's KidZone filled with activities for the little ones. The free market is located on Pier View Way, west of Coast Highway. Rain may cancel the event, so check the weather before making your plans.
The Hip Hop Nutcracker
7:30 p.m., San Diego Civic Theatre
This contemporary twist set to Tchaikovsky's music hits the San Diego Civic Theatre in downtown San Diego Thursday night. The traveling "Hip Hop Nutcracker" is produced by the New Jersey Performing Arts Center with executive producer Eva Price. The production features MC Kurtis Blow, one of hip hop's founding fathers, who will open the show with a short set before rapping the intro. Twelve dancers will then fill the stage, moving to both traditional and re-imagined music from the "Nutcracker." Tickets start at $33.50.
Friday, Nov. 8
Opening Day: Bing Crosby Season
11 a.m., Del Mar Racetrack
The surf meets the turf once again this Friday when Bing Crosby Season opens at the Del Mar Racetrack. The autumn horse racing season runs Thursday through Sunday, through Dec. 1. The gates open daily at 11 a.m., and the first post is at 12:30 p.m. A $6 ticket gets you in. Much like the summer at the track, the fall season will also include a lineup of post-race concerts and events, including performances from Russell Dickerson (Nov. 9) and The Wailers (Nov. 16), and the Craft Beer Festival (Nov. 23). And away they go!
Fall Activities in San Diego
Time and Locations Vary
Sure, the pumpkin patches and spooky Halloween attractions are gone, but fall activities like apple picking, hockey, and now ice skating are in full swing around our city. Get into the spirit of the autumn season with some of these activities.
8 Must-See Ocean Views in San Diego
SDUSD Art Gallery at Seaport
11 a.m. to 3 p.m. (Friday through Sunday), Seaport Village
Seaport Village and the San Diego Unified School District have joined forces to launch a student-led art gallery located within Seaport Village. The 640-square-foot SDUSD Art Gallery at Seaport is in the easternmost area of the waterfront landmark, closest to the San Diego Convention Center. The gallery will showcase a rotating selection of artwork curated from more than 12,000 San Diego students in Pre-K to 11th grade. The gallery is open each week, Friday through Sunday, from 11 a.m. to 3 p.m. Entry is free.
4th Annual Coronado Island Film Festival
6 p.m., Hotel del Coronado
Coronado has long had a love affair with Hollywood and filmmaking. This weekend the island will host its 4th annual Coronado Film Festival at the Hotel del Coronado, a showcase of filmmakers – from aspiring students to seasoned pros. The four-day event kicks off Friday; a one day pass costs $75 and includes access to all films, panels, workshops, and parties for the day the pass is purchased.
Hops on the Harbor: Stone Brewing
7 p.m. to 10 p.m., Flagship Cruises & Events
Enjoy a cruise around the San Diego Bay featuring sights, bites, and craft brews. Every month, Hops on the Harbor highlights a local brewery, and, this November, it's the best from craft beer pioneer, Stone Brewing. This month's Hops on the Harbor menu will feature four 6-ounce tasters of Stone beers, expertly paired with four courses. For example, Pan-Seared Citrus Sea Bass with cilantro rice is paired with Stone's Buenaveza Salt and Lime Lager, while a Smoked Pork Chop with pineapple buerre blanc is matched with the Neverending Haze IPA. The dinner cruise boards at 7 p.m. from 990 North Harbor Dr. and sails past the San Diego skyline, USS Midway, Star of India, and other Maritime Museum ships and the Coronado Bay Bridge. Tickets cost $79.50 for adults and $47.70 for children ages 4 to 12; kids 3 and under are free. Reservations are recommended.
'Blue Man Group: Speechless'
7:30 p.m., San Diego Civic Theatre
The Blue Man Group hits downtown San Diego's Civic Theatre this Friday through Sunday for five performances of "Speechless." As always, the group will bring with its signature style to the stage: art, music, comedy, and lots of sensory stimulation – all without words and with lots and lots of blue. Tickets range from $27 to $100, and children must have their tickets. Performance times: 7:30 p.m. Friday; 2 p.m. and 7:30 p.m. Saturday; 1 p.m. and 6 p.m. Sunday.
'Rocketman'
8 p.m. (Friday through Sunday), Cinema Under the Stars
The razzle-dazzle musical about the life of Elton John hits the big, outdoor movie screen this Friday and Saturday at 8 p.m. at Cinema Under the Stars in Mission Hills. Since the theater on Goldfinch Street is outdoors and it can be a bit chilly at night, the venue offers blankets, space heaters, and other amenities to keep patrons warm and cozy. Admission is $18 at the box office, or you can reserve your seat in advance for $20.
'Heathers: The Musical'
8 p.m., Ocean Beach Playhouse
Oh, "Heathers." A musical production based on the 1988 teen drama is running now through Nov. 17 at the OB Playhouse. Tickets range from $15 to $32.
'Mamma Mia!'
8 p.m., Coronado Playhouse
This live production of "Mamma Mia!" opens this Friday night at the Coronado Playhouse, where the show will run through Dec. 15. Performances will be Thursdays through Saturdays at 8 p.m. (except Thanksgiving), and Sundays at 2 p.m. Tickets range from $22 to $28, depending on the day.
Saturday, Nov. 9
Christmas Arts, Crafts & Vintage Market
9 a.m. to 4 p.m., Bates Nut Farm
The Bates Nut Farm up in Valley Center will host this holiday shopping event Saturday, showcasing handmade goodies like jewelry, woodworking, candles, soaps, fine art, and more. Many of the items are vintage or antique and have been upcycled, recycled or restored. The all-day Vintage Market will also include fun activities for the kids like pony rides and face-painting and, when you get hungry and need a break, there will be a BBQ vendor on-site and live music to enjoy. Happy browsing!
Seadragons & Seahorses
9 a.m. to 5 p.m., Birch Aquarium
The newest permanent exhibition at Birch Aquarium explores the fascinating world of the seahorse and seadragon and ongoing conservation efforts. On display are Weedy and Leafy Seadragons, as well as several species of seahorses and pipefish. The exhibit is included with admission to the aquarium, which costs $19.50 for adults and $15 for children ages 3 to 17.
'Straight Tank Swallow'
10 a.m. to 3 p.m., Poway Center for the Performing Arts
This brand-new exhibit at the Poway Center for the Performing Arts focuses on paintings of people who live and work in California. The gallery is open from 10 a.m. to 3 p.m. Saturday; "Straight Tank Swallow" will be on display here through Dec. 1.
Legendary Tour: Hotel Del Coronado
10 a.m., Hotel Del Coronado
San Diego history buffs, this one's for you. The iconic Hotel Del Coronado is currently offering a daily tour at 10 a.m. dubbed the "Legendary Tour," which explores the landmark's rich 130-year-old heritage. Learn about the celebrities, royalty and beach-loving families who have gravitated toward The Del over the decades, and the hotel's most notorious guest, Kate Morgan, who checked into the hotel in 1892 whom some believe never really checked out. The 90-minute tour costs $40 for adults; kids 5 and under can join for free. You must register ahead of time. By the way, The Del is currently undergoing the first phase of a $200 million revitalization project called the "Master Plan." It includes the preservation of historic sites and a new History Gallery. Read all about that here.
Cook With an Italian Chef & Market Tour
11 a.m. to 2 p.m., Little Italy
This weekly event in Little Italy gives you a chance to cook alongside a trained chef while discovering the community's charming open-air farmers "mercato." Here's how the tour works: a chef-guide will walk with you through the market, pointing out local vendors specializing in fresh ingredients. Together, you'll taste-test items and buy what you need to create your meal before heading to the guide's home to partake in a cooking lesson. You'll cook three dishes – an appetizer and two main dishes – and also enjoy a glass of wine and panna cotta for dessert. This cooking tour costs $79 per person and is usually available every Saturday.
The San Diego Ballet Presents 'The Jungle Book'
2:30 p.m. and 7 p.m., Lyceum Theatres
The San Diego Ballet presents its contemporary take on Rudyard Kipling's beloved adventure, "The Jungle Book." Mowgli and his animal friends will take over the Lyceum Stage in downtown San Diego for three performances this weekend: 2:30 p.m. and 7 p.m. Saturday, and 2:30 p.m. Sunday. The show includes modern/ballet/jazz/hip-hop performers and giant puppets. Tickets range from $30 to $65.
Enjoya La Jolla: Salute to Service
3 p.m. to 6 p.m., La Jolla Village (Near Prospect Street and Girard Avenue)
Every second Saturday of the month, the Enjoya La Jolla event invites people to "sip, shop & stroll" their way through the seaside community. This Saturday, the free community event will be dedicated to U.S. servicemembers, and will be filled with live music, tasty treats and prizes and contests throughout La Jolla Village.
Flamenco Dinner Show at Café Sevilla
7 p.m., Café Sevilla
Enjoy an evening out at downtown San Diego's Café Sevilla Saturday night, where a Flamenco show will accompany dinner. Reservations are required for this outing, which costs $65 per person. That price includes a three-course dinner and two-part Flamenco show.
Stand-Up Comedy
8 p.m., 9:30 p.m. and 9:45 p.m., American Comedy Co. and The Comedy Store
Looking for a good laugh? Try a stand-up comedy show at two prime San Diego venues: downtown's American Comedy Co. or The Comedy Store in La Jolla. This Saturday night, comedian Akaash Singh brings his brand of funny to The American Comedy Co., with 21+ shows at 8 p.m. and 9:45 p.m.; tickets cost $10. Meanwhile, over at The Comedy Store, actress, and comic Fortune Feimster takes over the mic with shows at 7:30 p.m. and 9:45 p.m. Those tickets cost $25.
Sunday, Nov. 10
Hike at Stonewall Peak Loop at Cuyamaca Rancho State Park
9 a.m. to 1 p.m., Cuyamaca Rancho State Park
This intermediate, 5-mile hike led by "Canyoneers" – volunteers with the San Diego Natural History Museum – will follow the switchback trail to Stonewall Peak at Cuyamaca Rancho State Park. The peak has an elevation of 5,730 feet and offers views of the Cuyamaca Reservoir and surrounding peaks. The Canyoneers plan to meet at 9 a.m. and return from the trek by 1:30 p.m.; participants can park at the Paso Picacho Campground off State Route 79. The hike is free, but a $10 Day Use fee for a California State Park Pass is required to park in this lot. By the way, the Canyoneers hiking program offers 80 free, guided hikes around San Diego County this season. Learn all about that here.
Yoga + Mimosa Mornings
9:30 a.m., Windmill Food Hall (Carlsbad)
Enjoy a Sunday morning yoga session at the brand-new Windmill Food Hall in Carlsbad led by a certified instructor. Afterward, 21+ participants can enjoy a mimosa at the foodie-friendly attraction. This class costs $5; bring your own mat.
Guided Nature Walk
9:30 a.m. to 11 a.m., Mission Trails Regional Park
Start your Sunday with a little nature walk at Mission Trails Regional Park. A trail guide will take visitors through one of three trails – the Oak Grove Loop, the Visitor Center Loop, or the Riverside Grinding Rocks – while talking about the plants, animals, geology, history, and ecology of the park. These weekly guided walks are free and open to the public and begin at the Visitor Center. Wear sturdy shoes and bring water, a hat, and sunscreen. Rain cancels the walk.
Lane Field Park Market
10 a.m. to 4 p.m., Lane Field Park (Downtown San Diego)
Every Sunday, from 10 a.m. to 4 p.m., a group of vendors sets up shop at Lane Field Park in downtown San Diego for this open-air market focusing on our city's creative food, drinks, art, and craft scene. The family-friendly market typically includes live music, lawn games, pop-up installations, and other lively entertainment. It is located at 1009 N. Harbor Dr., near West Broadway, opposite of the Broadway Pier.
Gaslamp Artisan Market
10 a.m. to 3 p.m., Gaslamp Quarter (Fifth Avenue)
Peruse more than 30 local artisans offering carefully-curated, handmade products at this weekly outdoor market in the Gaslamp Quarter. The Gaslamp Artisan Market sets up shop every Sunday on Fifth Avenue, between Market Street and Island Avenue.
Allied Gardens Sunday Market
10 a.m. to 2 p.m., Lewis Middle School
This certified market takes place every Sunday in the front parking lot of Lewis Middle School in Allied Gardens. Stroll through dozens of vendors and enjoy live performances at this little neighborhood farmers market. Entry is free; bring money to shop.
Live Music: Dowling Garagegrass Experiment
1 p.m., Liberty Public Market
La Mesa-based acoustic group, Dowling Garagegrass Experiment, performs this free lunchtime concert on the patio at Liberty Public Market Sunday. The group plays bluegrass, blues, folk, rockabilly, classic rock, old-timey tunes, and swing. To make a day of it, patrons might want to grab a bite from one of the vendors inside Liberty Public Market, take their food to the patio and eat while enjoying the live music.
Sunday Spreckels Organ Concert
2 p.m., Spreckels Organ Pavilion at Balboa Park
Enjoy a free, hour-long organ concert Sunday at Balboa Park's famed Spreckels Organ Pavilion. At the keys, the audience will typically find Raul Prieto Ramirez, the city's San Diego Civic Organist and Artistic Director of the Spreckels Organ Society. Prieto Ramirez hails from Spain and, as he told NBC 7 last year, hopes to keep the program interesting – from Bach to Queen – at the historic Spreckels Organ. Pets are welcome, and so are picnics.
Free or Cheap Things to Do in San Diego
Times and locations vary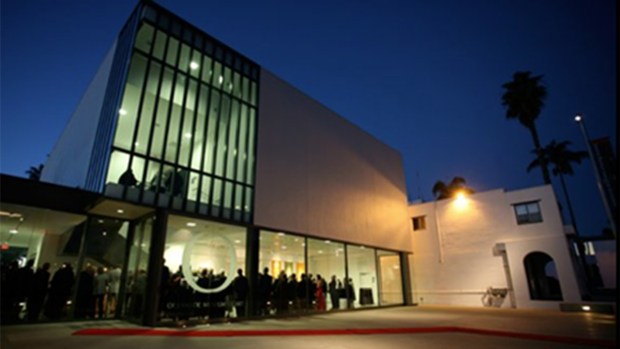 Free or Cheap Things to Do in San Diego
Looking to save some cash, but still enjoy the city? In San Diego, there are still plenty of activities to enjoy for free or on the cheap. Go for a hike at Torrey Pines State Park or Cowles Mountain, stroll Balboa Park, try a new craft brewery, admire the murals of Chicano Park, or read a book at a downtown park. Get out there and explore America's Finest City.
'Dr. Seuss' How the Grinch Stole Christmas!'
7 p.m., The Old Globe
A longstanding tradition at The Old Globe, 'Dr. Seuss' How the Grinch Stole Christmas!' returns to the venue, where it'll run this Sunday through Dec. 29. This sweet adaption of the story of Cindy Lou Who, Whoville, and how the little girl and the happy town helped the Grinch's heart grow is known for its colorful sets and whimsical music. Now, pass the Who-Hash, please.
Do you love the weekend in San Diego? Are you looking for things to do? Join our Facebook group, Your San Diego Weekend. We're sharing weekend events, things to do with the whole family, weather, the newest restaurant openings, and more! Click here.