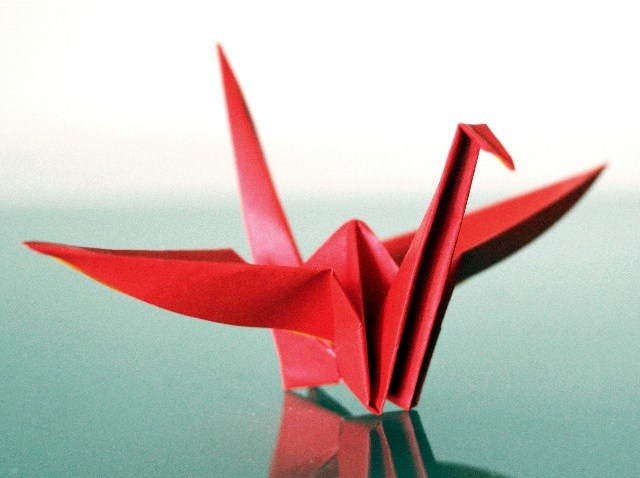 The annual Cherry Blossom Festival of Southern California is certainly one of the big spring events, which means it is well-attended. Which means that if most attendees made or purchased an origami crane, and made a donation, a good deal of money could be raised for the Japan Earthquake Relief Project.
Which is exactly what will be happening at the 2011 festival, which is taking place on Saturday, April 2 and Sunday, April 3 in Little Tokyo. What had first started as a push to create a tree of a thousand cranes is now up to 10,000. The festival, in fact, is looking for volunteers to help out with the crane area, since creating or supervising the creation of thousands of paper artworks is a major undertaking. If you're interested, give the festival a ring.
In addition to the cranes, favorite festival traditions will be returning, including the Hawaiian Village, the martial arts demos, and the Most Photogenic Dog contest.
Whether you volunteer or not, definitely make this the year you visit the fest, and definitely make a crane, lending help and hope.
Copyright FREEL - NBC Local Media