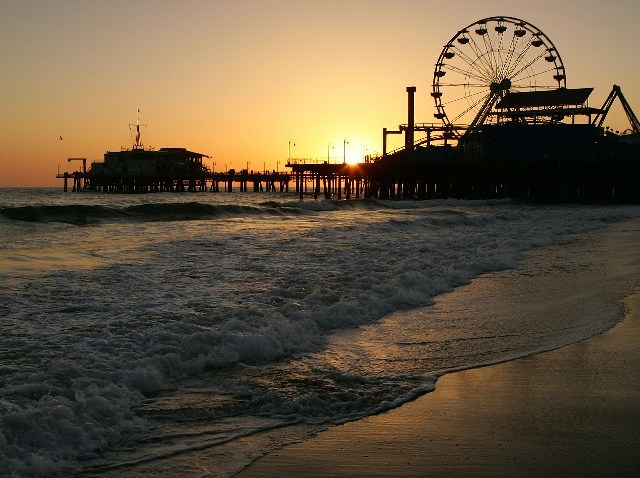 Stories of people who go to the edges of islands and the tops of peaks to welcome a new year charm. We're all here on earth, of course, but there's something about going to an interesting place that makes the reset of the dial especially interesting.
Here in Los Angeles, we happen to be cheek-by-jowl -- or asphalt-by-ocean -- with the world's largest body of water, a fact you're likely familiar with. And the thought of partying in 2011 next to it, say in Santa Monica, which is about as next-to-it as one can get, appeals. Good thing, then, the city has a handy roster of Friday, Dec. 31 happenings.
A number of restaurants and bars, like Sonoma Wine Garden and Rustic Canyon, will be going the prix fixe route; there's a British New Year at Ye Olde King's Head (bagpipes!) and a KCRW bash at the Viceroy.
Full rundown here. And when relatives from places not near oceans call to find out where you're welcoming in the year, just say something undramatic, like "the edge of the continent."
Copyright FREEL - NBC Local Media