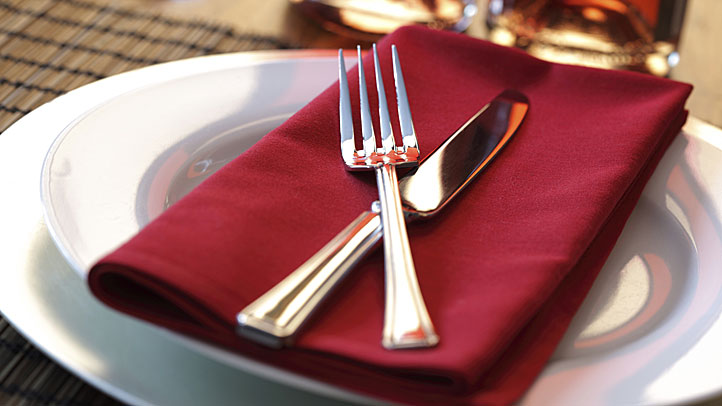 This article is sponsored by Cadillac during the Season's Best Event going on now at your local Cadillac dealer. Get the holidays off on the right foot with the best offers of the year. Learn more at CadillacDealer.com.
A LA resident's day-to-day is determined by two simple yet ineluctable forces: the highway, which determines your traveling, and food, the quality of which determines how long you're willing to put up with the highway. Luckily, LA's surrounded by some very high quality restaurants that're totally worth the drive. And as long as you travel in style -- here's looking at you, Cadillac CTS-V -- the drive itself can be half the fun.
Below, our top three foodie day trip destinations of 2011.

Hampton's (Westlake Village)
With stunning, panormaic views of the Four Seasons' gardens, Hampton's presents Southern California fare with an emphasis on fresh fish and vegetables. The open kitchen showcases the chefs' work and is available for private tours. Check out Hampton's.
La Chene (Santa Clarita)
A true off the beaten path culinary destination, La Chene's a white stone restaurant plating up delectable French food, like rabbit moutarde and schrimp escoffier. La Chene also offers its very own wine, made from grapes in its local vineyards. Check out La Chene.
BALEENlosangeles (Redondo Beach)
Overlooking the tranquil Portofino Hotel & Yacht Club's marina, BALEENlosangeles is a critically acclaimed fine dining eatery from Noble House Hotels & Resorts. Comprising two floors, including an upstairs bar with fireside seating, BALEENlosangeles offers contemporary American cuisine prepared to perfection. Check out BALEENlosangeles.