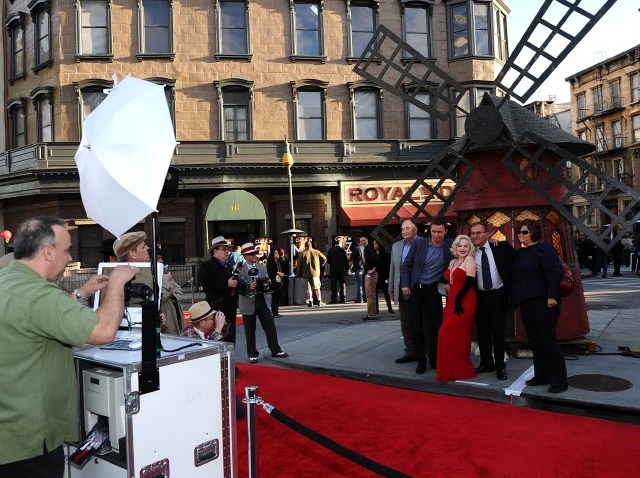 Paris has the Eiffel Tower, and San Francisco has the Golden Gate Bridge. We have our magical movie studios.
Los Angeles has several known-the-world-over landmarks, true. But our studios are ageless stars. Maybe we wouldn't recognize an office building on the Fox lot like we'd recognize the Golden Gate, but bet everyone the world over could see any still from "Star Wars" and name it in a second. Or "The Simpsons."
So when a studio celebrates a milestone -- like 20th Century Fox is doing this week -- we raise a piece of cake, or at least pull out our copy of "The Rocky Horror Picture Show" or "Planet of the Apes" or "Moulin Rouge!" and revisit.
The Century City dreamhouse turned 75 with a splashy, on-lot party on Wednesday, May 26. A Marilyn Monroe lookalike did some cake-adjacent cooing. Of course -- Marilyn was a Twentieth star. The Simpsons were there, too, plus Matt Groening. And other celebs, including Cloris Leachman. Love Cloris Leachman.
By the way, Fox? Starline is turning 75 this year, too. Maybe you can do one of those co-celebrations? Like with friends who have the same birthday? Cake at one house, dinner at another?
And just in case you have what is arguably the most famous fanfare in movie history in your head right now, click here.
Copyright FREEL - NBC Local Media