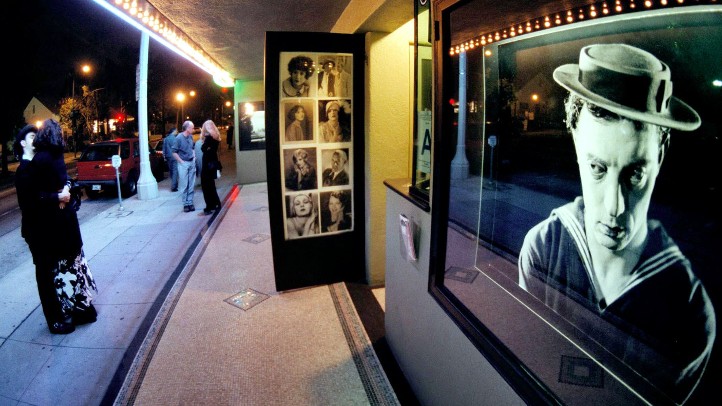 Who doesn't love a good telethon? Show of hands? No hands? Because everyone likes a good telethon, right?
The phone volunteers all sporting matching tees. The plucky baton twirlers. The sleep-deprived host. It's television spectacle, truly.
Now Cinefamily, that film-forward gaggle of Fairfax-based merrymakers, is throwing a full-on, 24-hour telethon in hopes of raising cash toward their 2012 budget. How much cash? They'd like to raise what they need for a full annual quarter during the telethon.
Yep. Big ambitions are part of every good telethon, too. As it should be.
Here's the deal. The Cinefamilians will be rounding up a lot of their starry friends for the 24-hour, noon-on-Dec.-17-to-noon-on-Dec.-18 extravaganza. Will Elliott Gould be in the house charming people? We wouldn't' have asked it like that if that wasn't the case. Spike Jonze'll be doing some show and tell. And Jonathan Gold will be talking food and film.
<a href="http://
Follow NBCLA for the latest LA news, events and entertainment: Twitter: @NBCLA // Facebook: NBCLA
" target="_blank">You can see the growing guest list here. There seems like there's a half-hour slot for everyone who wants to play some music or chitchat about oeuvre, so bet a lot of famous faces will make cameos.
Now, here's the kicker: Admission is free. Cinefamily wants you in "the studio audience." But if you can't be there, you can watch all the telethonic high jinks online. And there's a whole donation element to the event, so feel free to throw in some cash. Support the Silent Movie Theatre and all the surreal and spectacular cinema it screens all year long.
But can you stay up for all 24 hours? Someone will, we're betting. Better get napping now.
Follow NBCLA for the latest LA news, events and entertainment: Twitter: @NBCLA // Facebook: NBCLA
Copyright FREEL - NBC Local Media